Private Lessons with Liam K
Piano (ages 5+), Voice (ages 5+), Guitar (ages 5+), Violin (ages 5+), Cello (ages 7+), Ukulele (ages 5+), Bass (ages 7+)
Liam K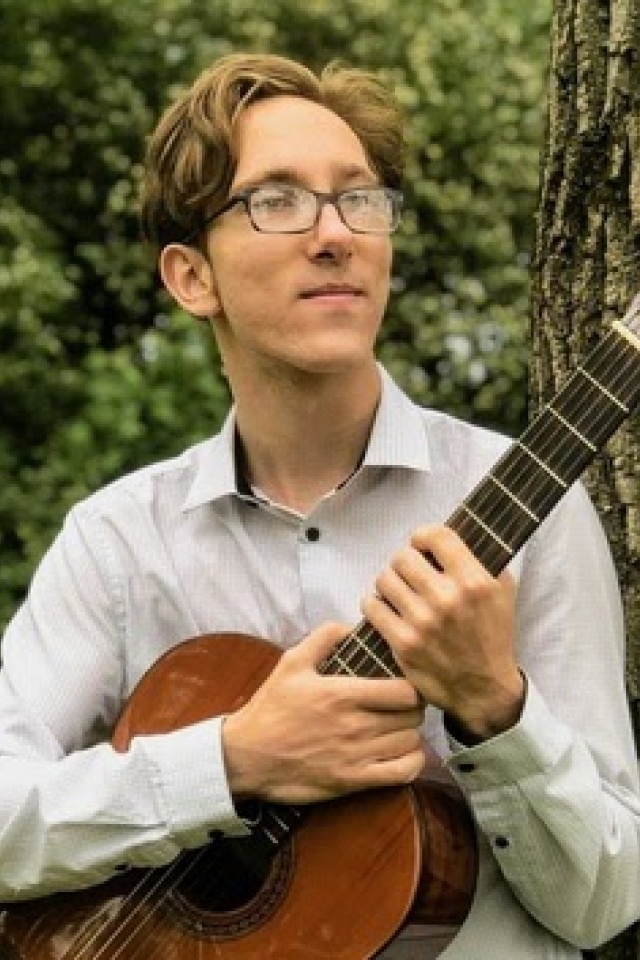 Liam is a musician based out of the Lehigh Valley and graduate of Indiana University of Pennsylvania with a Bachelor of Science degree in Music Education. Liam has been playing guitar for nine years and cello for three years. In addition, Liam has experience playing and teaching a wide variety of other instruments including piano, violin, bass guitar, ukulele and voice.
His passion for music started at a young age and heightened in 2015 when he began to perform at various open mics and venues across the area. He brought his passion for open mics to IUP and hosted IUP open mic nights as a member of the BACCHUS organization for three years. He has played guitar with the IUP jazz ensemble, symphony orchestra, and guitar ensemble. He has also worked as a collaborative guitarist for Catasauqua High School Drama Club's production of All Shook Up and Footloose, as well as IUP's production of Pippin. Liam has developed a strong passion for teaching.
He has taught private guitar for IUP's Community Music School and participated in the IUP String Project for three years, studying string pedagogy and teaching cello privately. In addition to these areas of music, Liam also enjoys writing and producing music with acoustic and electronic instruments. He plans to further develop his skills as an educator and performer by continuing to pursue careers in both fields.
Month to month
Monday at Bethlehem
Month to month
Tuesday at Bethlehem
Month to month
Wednesday at Trexlertown
Month to month
Thursday at Coopersburg