Private Lessons with Erin T
Piano (ages 5+), Flute (ages 7+), Saxophone (ages 8+), Trumpet (ages 8+), French Horn (ages 9+), Trombone (ages 9+), Clarinet (ages 8+)
Erin T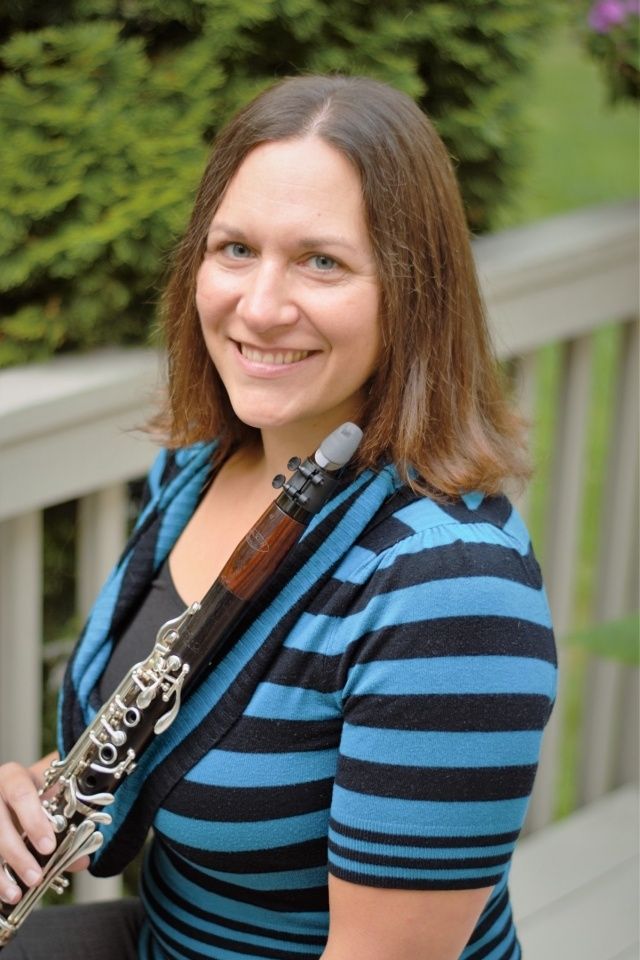 Erin has been teaching band, jazz, orchestral and piano lessons for more than ten years, working closely with the instrumental programs within BASD, East Penn and Southern Lehigh and has had her students placed as principals in Alto Saxophone, Clarinet, Flute, and Trumpet. Her versatile training and flexibility help her connect with students of all ages, from beginners to adult students looking to explore a new hobby.
Erin earned a B.A. in music education from Eastern University, while also playing and performing on the Main Line outside of Philadelphia. Most recently, she completed her master's degree in 2018.
She was the Director of Fine Arts at Salem Christian School, teaching both instrumental and vocal music to students ages k-12 and brings a wide array of experiences and expertise to her teaching, engaging younger students and pushing older students to explore music on a deeper level. Erin uses the interests of her students to help them understand and develop a passion for music.

No timeslots available at the moment.