Private Lessons with Matt G
Piano (ages 5+), Voice (ages 5+)
Matt G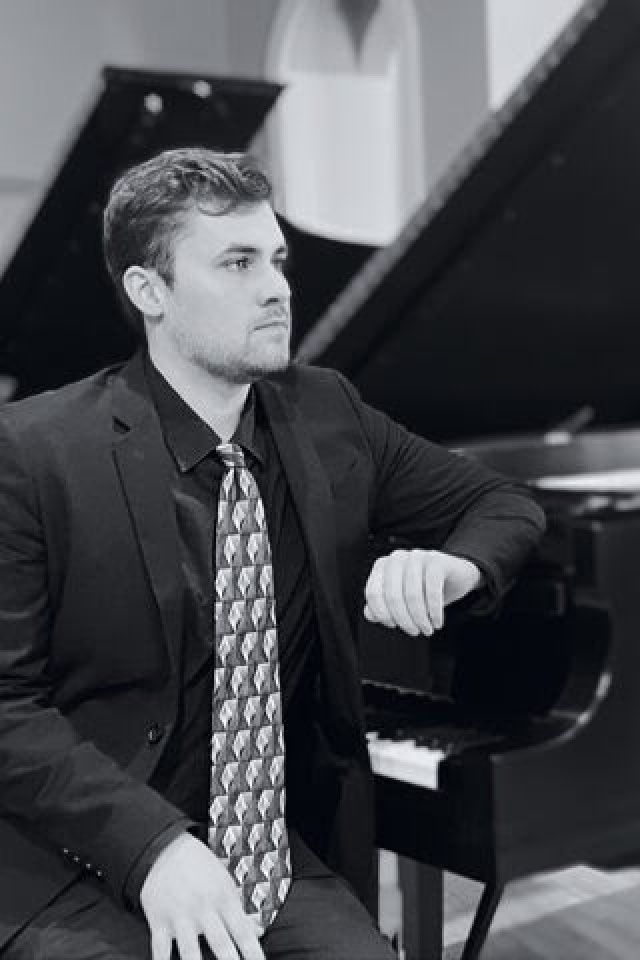 Matthew is a piano pedagogue and performer from Huntingtown, Maryland. He received his Master of Music in Piano Performance and Pedagogy from Westminster Choir College of Rider University. He studied piano with Ingrid Clarfield.
Matt has performed solo repertoire and chamber music throughout the United States, and was featured in masterclasses led by Brian Ganz, Ingrid Clarfield, and Alan Gilbert. In 2010, he won first prize in the Westminster Piano Competition, and in 2011, he was a featured performer for the Westminster Schola Cantorum Northeast Tour. In 2013, Mr. Gutwald was chosen to participate in a Young Musicians Concert in Carnegie Hall, NY, hosted by ATML.

From 2015-2019, Mattperformed chamber and solo music in Venice, Italy, at the Santa Maria della Pietà, the Kennedy Center in Washington DC, Carnegie Hall in New York City, and the Royal Academy of Music in London, England.
Matt has been actively teaching private and group piano lessons to students of all ages since 2011, and has held faculty positions at Conservatory of Music in Princeton, NJ, and Director of Piano at Vivaldi Music Academy in Houston, TX.

"I enjoy teaching students the music that speaks to them, whether it be classical, jazz, or popular repertoire. My goal for every lesson is to explore new music and to help students achieve personal progress to master the music they want to play."

No timeslots available at the moment.