30 Min. Lessons
Piano (ages 3+), Voice (ages 5+)
August W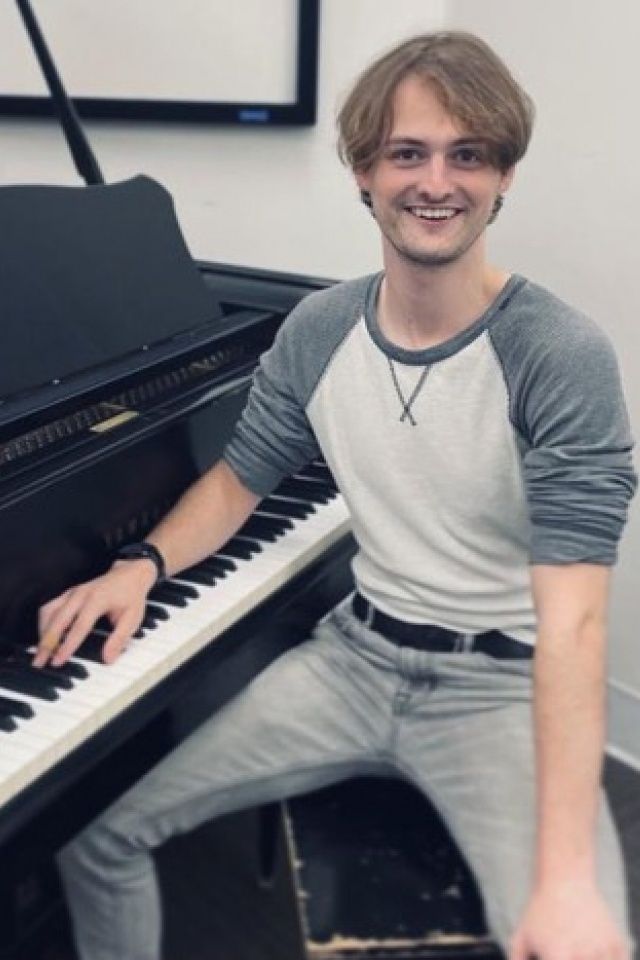 My name is August, and I'm a musician based in Allentown, PA! I've studied piano and vocal performance for almost 10 years, and I will soon be acquiring my BA from Muhlenberg College as a Theatre and Music double major.
In my time as an artist, I've participated in numerous extracurricular activities at Muhlenberg College that have fortified me as a performer. I have choral experience, music directing credits for several projects, and I will be a featured instrumentalist and vocalist for Muhlenberg's Jazz Ensemble in January. Additionally, I help actors prepare for their auditions by workshopping their material, so if you're interested in studying musical theatre in college, let's talk!
I love music as a form of expression. When we work together, I will always ask… What is the story you're trying to tell with your song? Our technique means nothing if we don't connect with the message and themes of the music we embody. No matter where you are on your musical journey, my lessons are a safe space to make mistakes and grow as an artist.
Now thru Jan 20th, 2022
Monday at Coopersburg
Month to month
Wednesday at Coopersburg