Private Lessons in Bethlehem
Piano (ages 5+), Guitar (ages 5+), Bass (ages 7+)
Fran K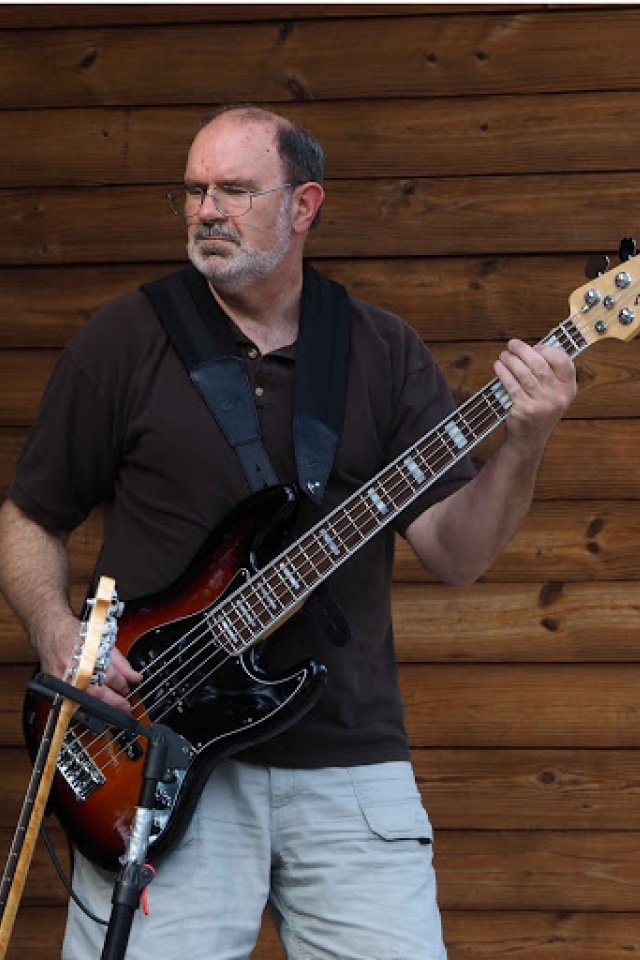 Although he studied and played music since the age of ten, it wasn't until retiring from his career as a medical professional that Fran started living his best life as a full time music teacher and performer. Performing in bands of various genres, cutting tracks in recording studios, playing in pit orchestras for theater musicals, playing for worship services, and helping songwriters arrange their compositions has given Fran a firm grasp on the skills and education needed to take advantage of the broad range of musical experiences available to those who love music.
Fran's educational philosophy is to help develop the physical skills needed to play the instrument, to teach the mental knowledge necessary to understand music and music theory and then apply those to the particular student's goals. Every student's goal will differ according to age and level of expertise, and the goal itself will evolve as the student progresses. But inherent in every goal should be the joy of playing and sharing music. That's why Fran and his students often like to "go rogue" and deviate from the standard lesson books and learn to play music that the STUDENT is interested in playing, as well as genres of music that Fran would like the student to experience: anything from classical to movie and video game soundtracks, pop/rock and jazz.
Having raised four children into adulthood Fran is comfortable with any age student. He finds as much joy in playing "Mary Had A Little Lamb" as music from "In the Heights"! Playing and learning music should be FUN! Fran currently teaches piano, guitar and electric bass guitar (his favorite!).

Month to month
Monday at Bethlehem
Month to month
Wednesday at Bethlehem
Month to month
Thursday at Bethlehem
Piano (ages 5+), Guitar (ages 5+), Drums (ages 5+), Ukulele (ages 5+), Bass (ages 7+), Audio (ages 10+), Theory (ages 8+), Upright Bass (ages 16+), Voice/Guitar Combo (ages 16+), Music Production (ages 16+), Artist Development (ages 16+), Songwriting (ages 10+), Loog Guitar (ages 3+)
James K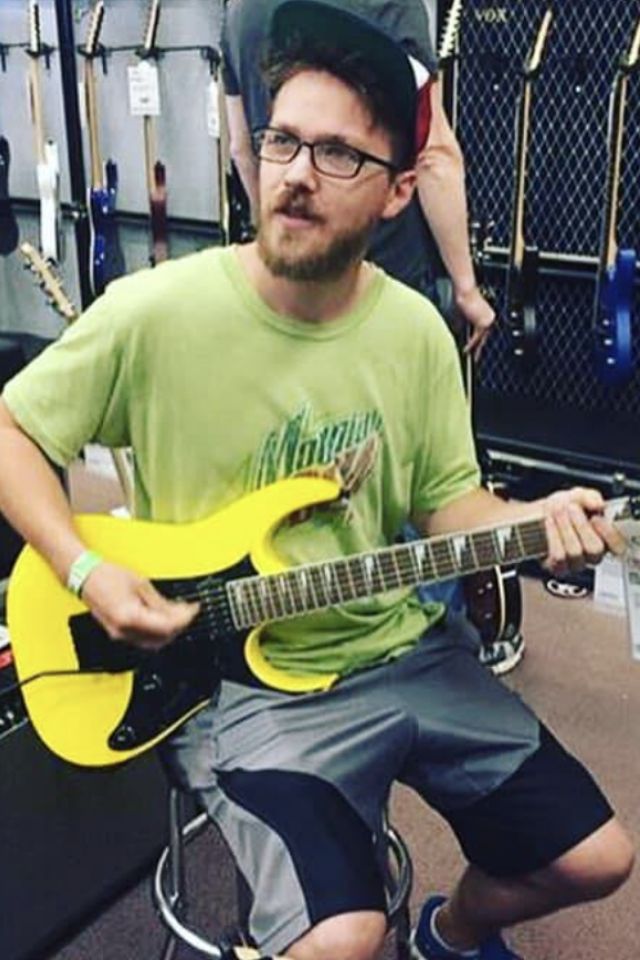 James is a professional musician and audio engineer who has studied numerous styles and techniques over his 15 year career. His unique approach to music and teaching was influenced greatly by The Lehigh Valley Performing Arts High School, where he was both a bass & guitar major. James went on to pursue film scoring and the recording arts at The Los Angeles Film School, where he received his collegiate degree in 2013. James has been active in multiple facets of the musical industry since, and continues to write and engineer music for various projects in diverse genres, holds camps / seminars for children and adults and performs live. James has a fun And eclectic approach to learning music and cannot wait to guide you in your artistic journey whether you are a seasoned veteran, an intermediate student preparing for an audition, or a total beginner just starting your musical endeavors.
Month to month
Friday at Bethlehem
Piano (ages 5+), Guitar (ages 5+), Drums (ages 5+), Bass (ages 7+)
Jonathan G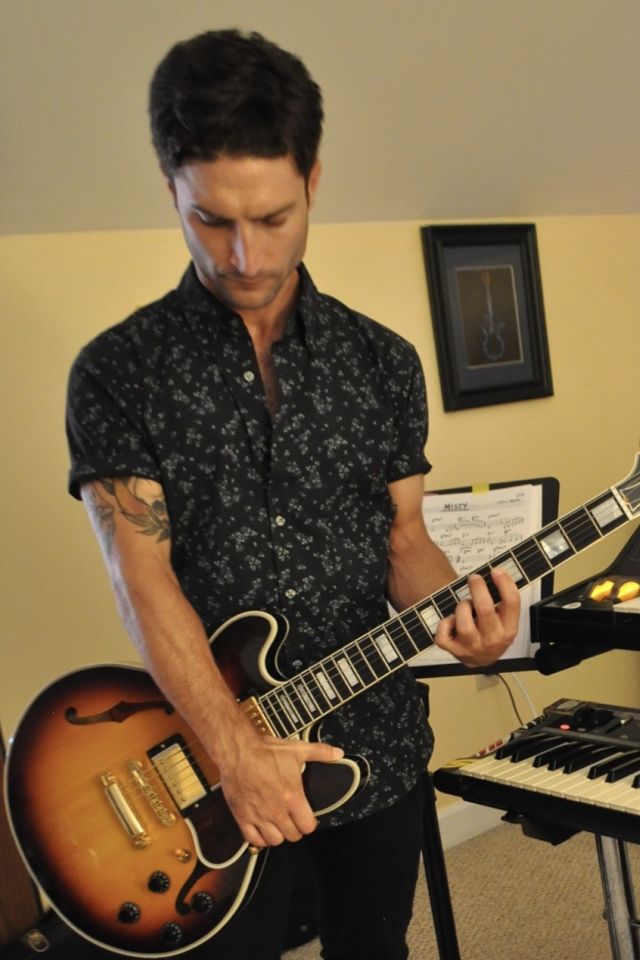 Growing up in New York, Jonathan knew he wanted to pursue a career in music at an early age. After several years of taking private guitar lessons, he decided to further his education at Berklee College of Music. With his focus on guitar studies, he went on to finish his performing arts degree, at Musicians Institute in Los Angeles, California. At Musicians Institute, he also had the opportunity to study music business and music technology.
After more than a decade living as a professional musician in Los Angeles, Jonathan is excited to continue his music career in the Lehigh Valley.
Jonathan is a multi-instrumentalist and is well versed at teaching many styles of music, as well as recording techniques with the use of Digital Audio Workstations to produce music. With a wide variety of teaching techniques, he is capable of helping students with anything from sight reading Bach, learning a chord melody of a favorite standard, or even producing the next Pop or Hip Hop song.
He looks forward to sharing his skills, insight, and unique teaching approach with students of all capabilities. As a music teacher, Jonathan's goal is to inspire and hone the skills it takes to become an independent artist as well as encourage students to find their own voice as musicians

Month to month
Thursday at Bethlehem
Saxophone (ages 9+), Trumpet (ages 9+), French Horn (ages 9+), Trombone (ages 9+), Tuba (ages 9+), Clarinet (ages 9+), Euphonium (ages 9+)
Andrew L
Andrew has been teaching in the Bethlehem Area School District for over ten years. He has experience teaching beginners to college level students with a focus in Brass instruments. He holds a Bachelor of Music in Music Education from Moravian University and holds a certificate in Restorative Practices. Andrew has been serving in the Pennsylvania Army National Guard Band for almost 20 years and performs with Various groups around the Lehigh Valley including the East Coast Sound Brass Quintet.

Month to month
Tuesday at Bethlehem
Piano (ages 4+), Guitar (ages 7+), Drums (ages 4+), Bass (ages 7+)
Ben S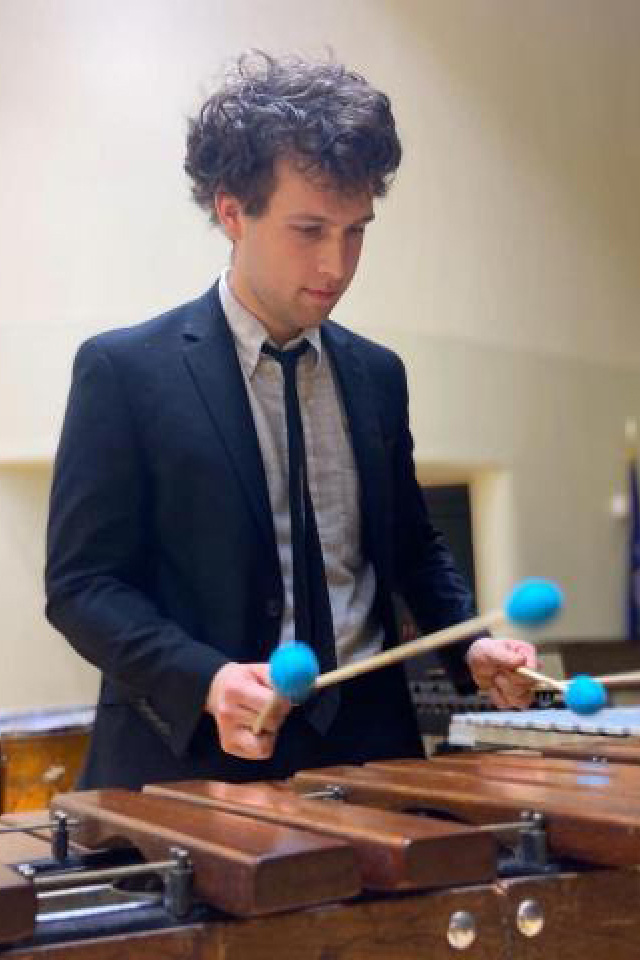 Ben is a musician from Bethlehem who graduated from Moravian University with a bachelor's degree in Music Performance. During his time at the university, he studied guitar, bass, and piano, alongside his primary concentration in orchestral percussion. Ben worked to become a comprehensive musician across many instruments and genres through his time performing with various ensembles. He has performed with Marching Bands, Orchestras, Choirs, A Capella groups, Big Bands, Jazz Combos, Chamber Ensembles, Rock Bands, and Musical Theater groups on stage and as a member of the pit orchestra.
With his musical experiences, Ben hopes to provide a balanced curriculum of technique, theory, musical expression, and fun for his students. In addition to his musical studies, Ben also has experience studying pedagogical strategies that will yield student success. He is prepared with educational techniques to help students with various disabilities, ESL students, and students at any point in their physical or cognitive development. Above all, it is Ben's goal to empower his students with musical freedom and understanding.
Month to month
Wednesday at Bethlehem
Piano (ages 5+), Flute (ages 7+), Saxophone (ages 8+), Trumpet (ages 8+), French Horn (ages 9+), Trombone (ages 9+), Clarinet (ages 8+)
Erin T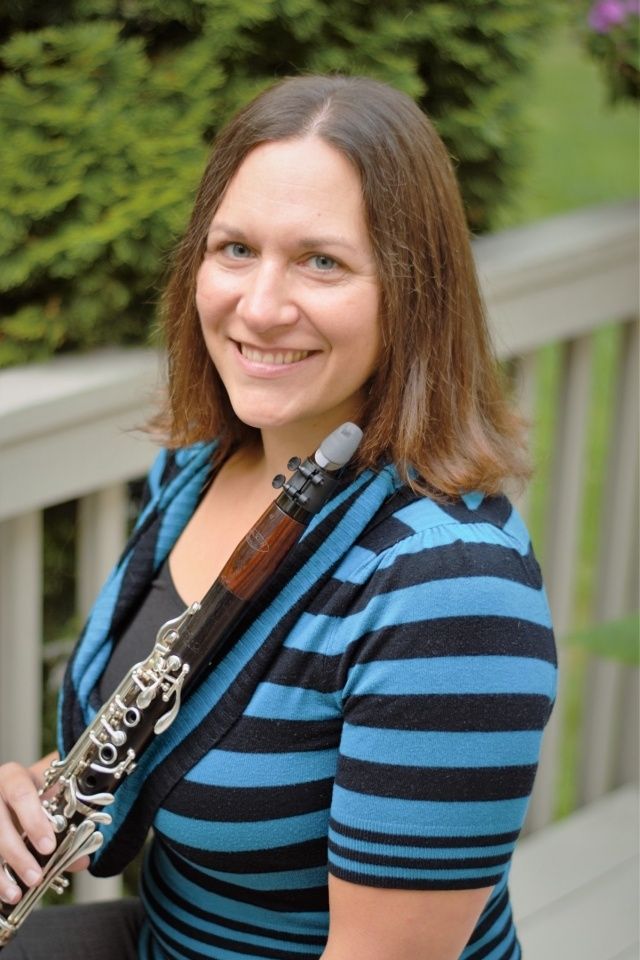 Erin has been teaching band, jazz, orchestral and piano lessons for more than ten years, working closely with the instrumental programs within BASD, East Penn and Southern Lehigh and has had her students placed as principals in Alto Saxophone, Clarinet, Flute, and Trumpet. Her versatile training and flexibility help her connect with students of all ages, from beginners to adult students looking to explore a new hobby.
Erin earned a B.A. in music education from Eastern University, while also playing and performing on the Main Line outside of Philadelphia. Most recently, she completed her master's degree in 2018.
She was the Director of Fine Arts at Salem Christian School, teaching both instrumental and vocal music to students ages k-12 and brings a wide array of experiences and expertise to her teaching, engaging younger students and pushing older students to explore music on a deeper level. Erin uses the interests of her students to help them understand and develop a passion for music.

No timeslots available at the moment.
Guitar (ages 7+), Drums (ages 5+), Bass (ages 7+)
John C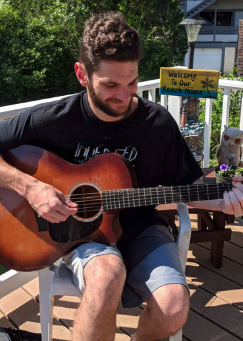 Hey there! My name is John. I was born in Worcester, Massachusetts. Growing up, I wanted to be like my father, who could seamlessly play "Rush" songs. I started playing the drums at the age of 9, and my love for music only grew stronger from there. I would sit in my room listening to the radio and recording my favorite songs to practice on a cassette tape. My musical interests include everything from funk and soul to hard rock and metal.
I moved to Pennsylvania in 2004. I started to learn bass and guitar and would switch off depending on what my bands needed me to do. As music software and digital audio workstations progressed, I liked producing hip hop beats and recording guitar and bass over them and now go under the moniker "Johnny No One" on all major streaming platforms. I've played all around the Lehigh Valley and New York to support artists and playing with my cover band "Every Other Sunday."
I have many years of experience working with children and those with special needs and consider it one of my specialties. I value patience, kindness, and steady growth through the development of the fundamentals, all while trying to make sure it's fun. I firmly believe that music is the best form of communication and meant to transcend language itself and bring people together. I'll do everything I can to teach others how to communicate in this way.
Month to month
Wednesday at Bethlehem
Piano (ages 5+), Voice (ages 7+), Guitar (ages 7+), Bass (ages 7+), Upright Bass (ages 9+)
Morrie L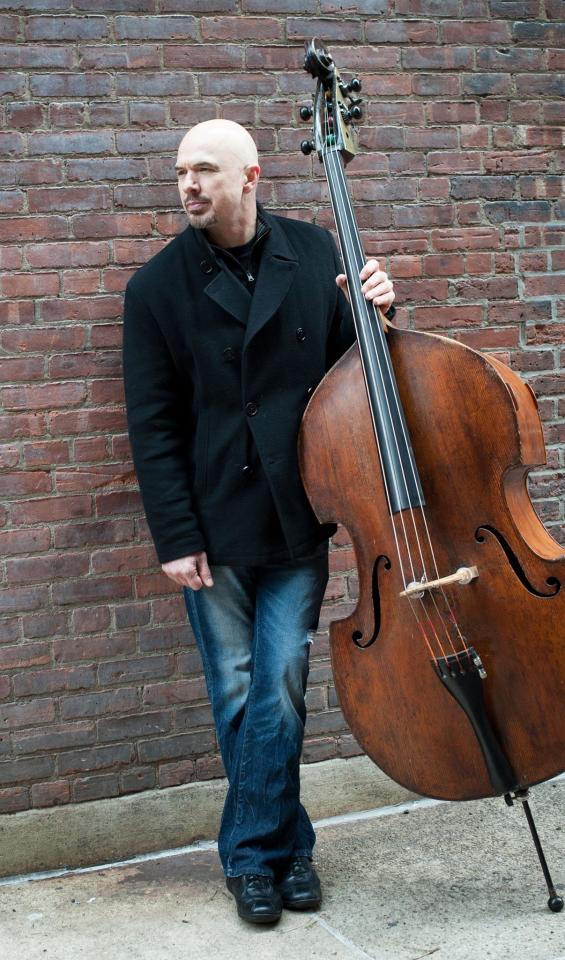 Morrie is regularly called upon by his peers for his coaching and teaching abilities. Some of his current students include: PENN GILLETE of PENN & TELLER. JON CORNELL (Bassist) of SATURDAY NIGHT LIVE, DERRICK MURDOCK (Bassist) of THE TONIGHT SHOW with JAY LENO. His first teaching job out of college was at Backstage music in Santa Clara, Ca. (the original Dean Markley music store). He's since been an instructor at UNLV, UNR, Lake Tahoe Community College and the Young Artists Summer Jazz Workshop in Stamford, Connecticut. Morrie is also sought after as a bass clinician/teacher of the history and evolution of the bass at clinics, seminars and for exclusive small groups. Such programs are usually followed by a solo performance. He plays and owns a 300 year old Pietro Rogeri (Italian) acoustic bass.
PERFORMANCE
Morrie has performed with CHICK COREA, JOHN SCOFIELD, MIKE STERN, KENNY WERNER, THE FIFTH DIMENSION, BARBRA STREISAND, ENGELBERT HUMPERDINCK, PAUL HORN, JACK JONES, ROBERT GOULET, DEBBIE REYNOLDS, DON RICKLES, PAUL ANKA, WAYNE NEWTON and many others. These experiences also led to performances with The New York Philharmonic, The Philadelphia Symphony Orchestra, and the London Symphony Orchestra at Royal Albert Hall.
Morrie's latest solo recording "Time Piece" is an eclectic mix of Jazz and Brazilian music all composed by Morrie. In just two weeks of its release, "Time Piece" hit the Jazz Billboard Charts where it remained for eight months. Time Piece was also voted Top-Ten Jazz CD's of the year.
EDUCATION
Morrie studied music at DeAnza College in Cupertino, California.
METHOD
A strong emphasis on physical development. Muscle development being the key to fluidity is a mantra with his teaching. He uses the German method "SIMANDL" as a foundation for fingerboard technique. His teachings also include theoretic and harmonic applications as applied to all levels and styles of music. Morrie teaches electric as well as acoustic upright bass.
Month to month
Wednesday at Bethlehem
Piano (ages 5+), Voice (ages 5+)
Rachel R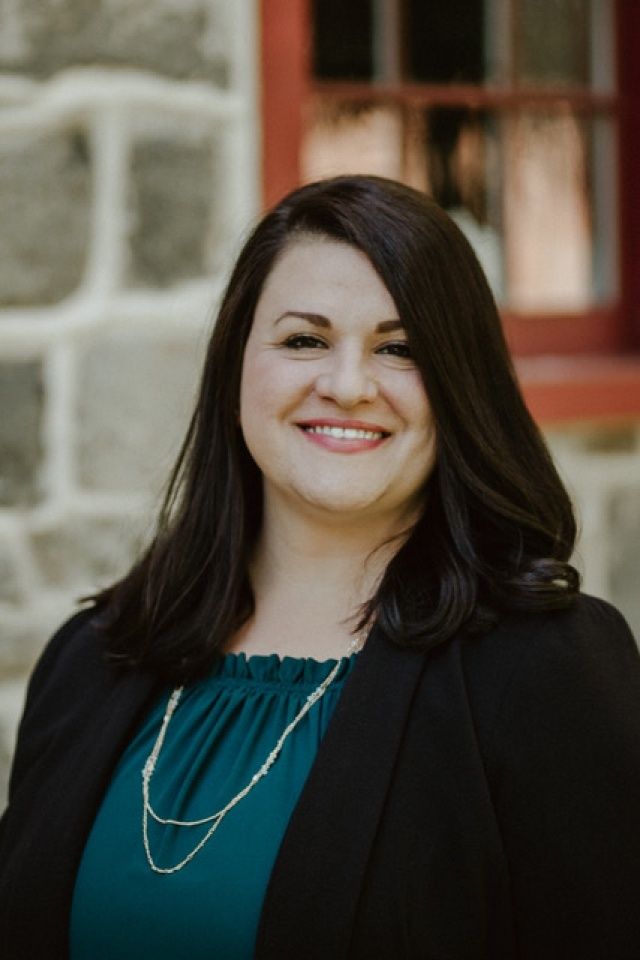 Rachel is a voice coach who offers classes in singing, piano, music theory and audition prep.
No matter your age, no matter where you're located, she can't wait to meet you! Currently offering classes both in-person and remotely.
Rachel has been involved in numerous musical productions, including: Bye Bye Birdie, Anything Goes, Me and My Girl, Oliver, Annie Warbucks, and Le Nozze di Figaro.
Though she enjoys solo performances, ensemble singing holds a special place in her heart. While studying vocal performance at Syracuse University, she had the opportunity to sing with the Syracuse Singers and the Syracuse Women's Chorus. Rachel's love for a cappella music began when she joined The Mandarins, Syracuse University's first all-female a cappella group, in which she arranged music, directed, won numerous best soloist awards and kept the beat with some serious vocal percussion.
She received her Masters degree from Southwestern Baptist Theological Seminary in 2011. Miss Roy has performed with the Fort Worth Symphony Orchestra, Southwestern Jazz Combo and Southwestern Chamber Chorale. Her musical journeys have taken her across America, to Jordan, Lebanon and to South Korea. She is currently the Director of Music Ministries at Mount Bethel Church in Mount Bethel, PA. Rachel also instructs a large and varied studio of private voice and piano students and works as a soloist for numerous venues in eastern Pennsylvania.

No timeslots available at the moment.
Piano (ages 5+), Voice (ages 5+), Violin (ages 5+), Ukulele (ages 5+)
Sarah S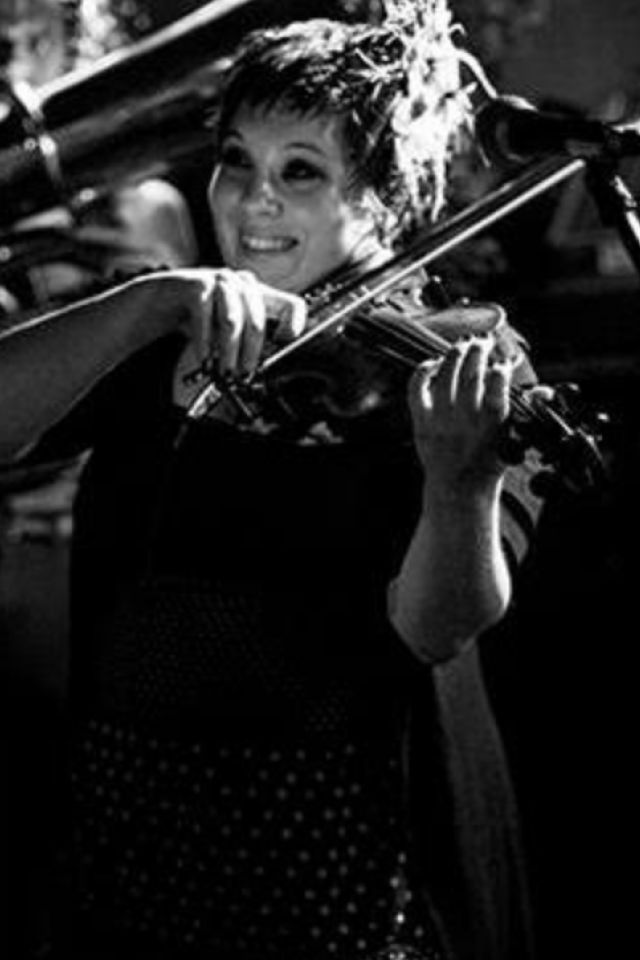 Hello, my name is Miss Sarah and I am a multi-instrumentalist. I teach and coach piano, violin, voice, ukulele, theory, and songwriting with a strong background in performing. I have provided individual music instruction to students of all ages in the Lehigh Valley since 2005 and have dedicated myself to the musical arts for 30+ years.
I have found that music is an essential and ever-evolving journey which is why I believe it is important to not take a "one lesson fits all" approach. I cater each lesson to the goals and needs of the individual, to offer a personalized learning experience. The lessons I offer are based in technique and artistry, sight-reading, theory, ear training, and song work; while also exploring the individual's area of study whether that is songwriting, performance, preparing for auditions, therapeutic music support, working on orchestra pieces or anything of the like.
Music has been my entire life for as long as I can remember. Having grown up in a family of accomplished musicians, I began studying at the age of 5 and performing shortly after that. I have toured and performed extensively all over the US and throughout the UK, Europe, and the Caribbean and I believe that these experiences have given me a deep understanding of not just the application of musical arts, but also the human experience through music and I look forward to sharing that with you.

No timeslots available at the moment.
Piano (ages 4+), Drums (ages 4+)
Scott K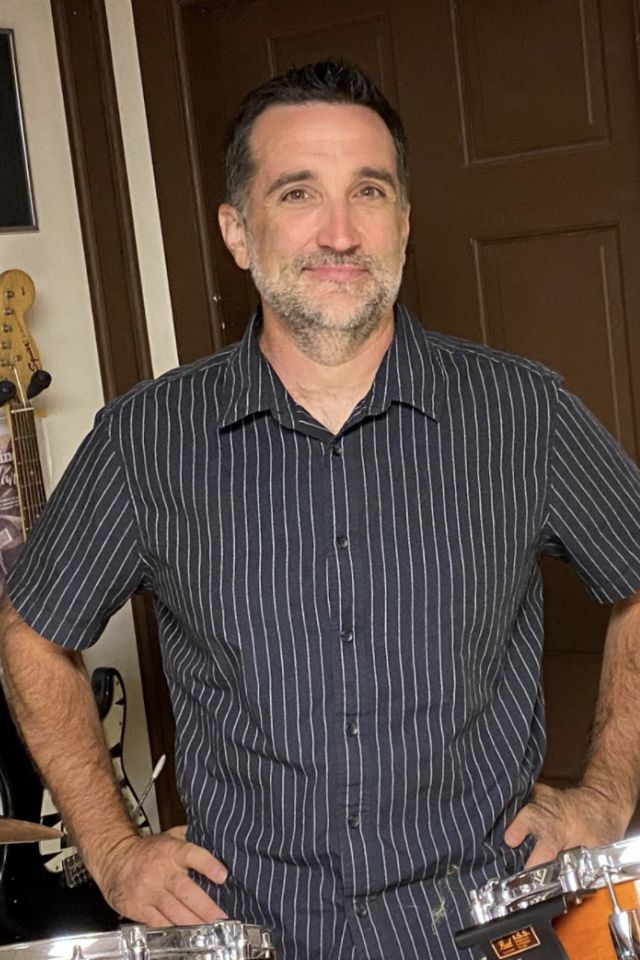 Scott has been a private Drum and Percussion instructor since 2003, and has also been teaching beginner to intermediate Piano since 2012. He has worked with students of all ages, from adults to children as young as five years old. Scott studied drums for 6 years under Lehigh Valley Teaching Legend Chip Bachman. He also studied percussion at Moravian College after graduating high school. Scott has performed with many Lehigh Valley bands, covering a diverse range of music, including: country, blues, top 40, punk rock and heavy metal. Composing music for his personal projects has always been a passion. Scott loves to instill this creativity and love for music in his students!

Month to month
Monday at Bethlehem
Piano (ages 8+), Violin (ages 8+), Flute (ages 8+), Drums (ages 8+), Saxophone (ages 8+), Trumpet (ages 8+), French Horn (ages 8+), Bassoon/Oboe (ages 8+), Trombone (ages 8+), Cello (ages 8+), Clarinet (ages 8+), Viola (ages 8+), Upright Bass (ages 8+)
Tim M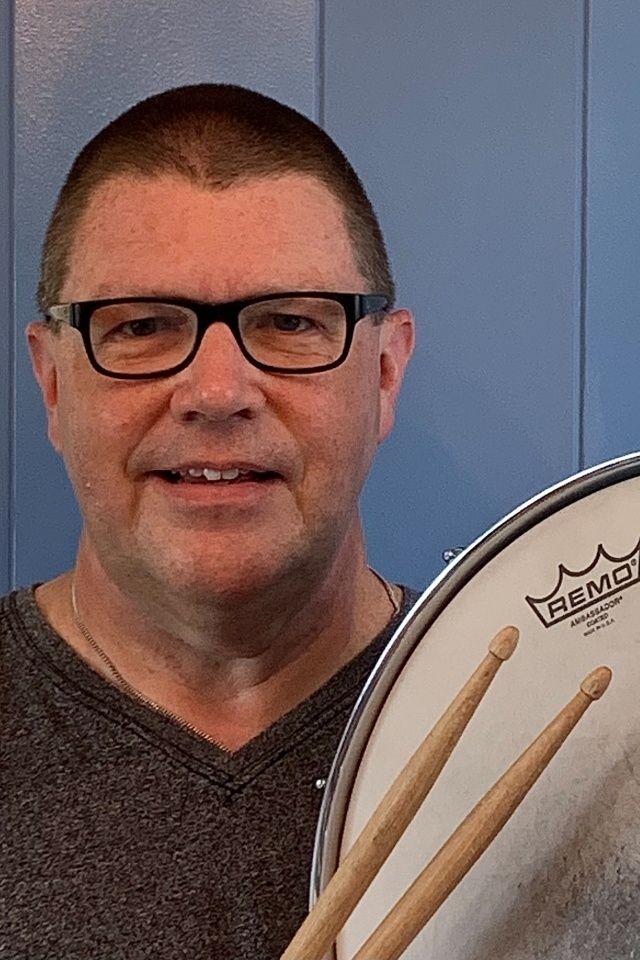 Tim is an accomplished musician, composer and educator who has a deep passion for music and for imparting that passion to others. He holds a bachelor's degree in music education from West Chester University where he was a percussion major while also studying music theory and composition. He has performed with several top ensembles including the 10-time world champion Cadets drum and bugle corps. Many of the private students he has taught and ensembles he has directed have gone on to achieve top awards and honors in various musical competitions nationwide.

Tim specializes in teaching drums and percussion in all styles of music while also providing instruction in piano, strings, brass and woodwinds. As a teacher, Tim believes in challenging students while also allowing them to thrive in a fun and nurturing environment. He customizes his lessons based on the student's main goals and interests and on giving them the ability to apply their skills to playing songs, performing in groups with other musicians and utilizing their creativity.

Month to month
Wednesday at Bethlehem
Piano (ages 5+), Guitar (ages 5+), Ukulele (ages 5+), Bass (ages 7+)
Travis H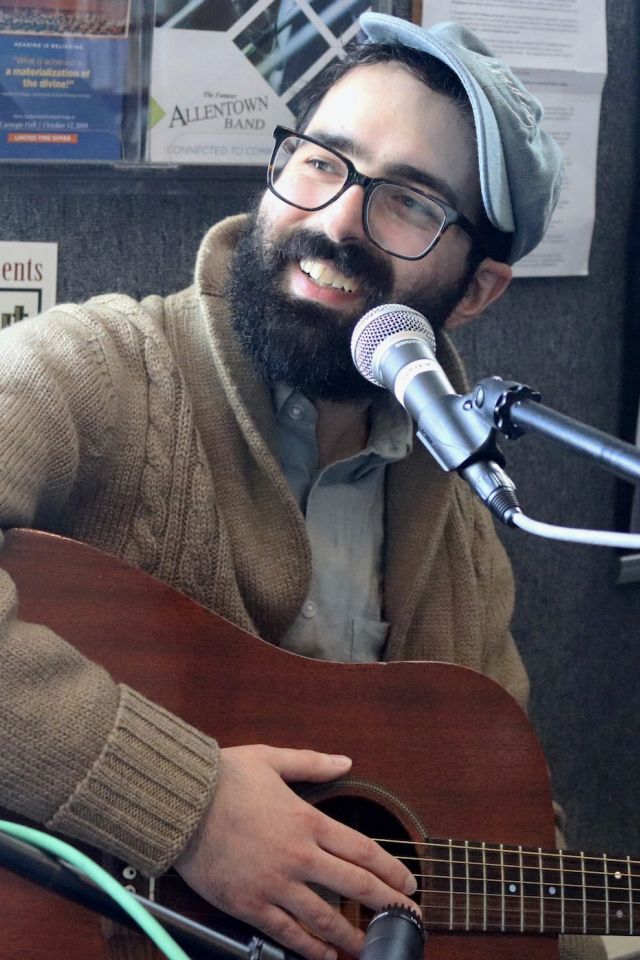 For 18 years I have been playing live music and have been teaching music for nearly a decade. I instruct lessons on guitar, piano, ukulele, songwriting, screaming, laughing, crying, and bass, particularly specializing in teaching students of all ages. Learning is a collaborative process. And I love being a part of the process of helping students realize their musical aspirations, whether that be making their own songs, singing songs with friends, playing songs for loved ones, recording, starting a band, playing shows, auditioning for schools, or prepping for talent shows. Whatever the goal of the student is, is my number one goal.

No timeslots available at the moment.
Piano (ages 5+), Guitar (ages 7+), Trumpet (ages 7+), Ukulele (ages 6+), Bass (ages 7+), Audio (ages 10+)
Noah R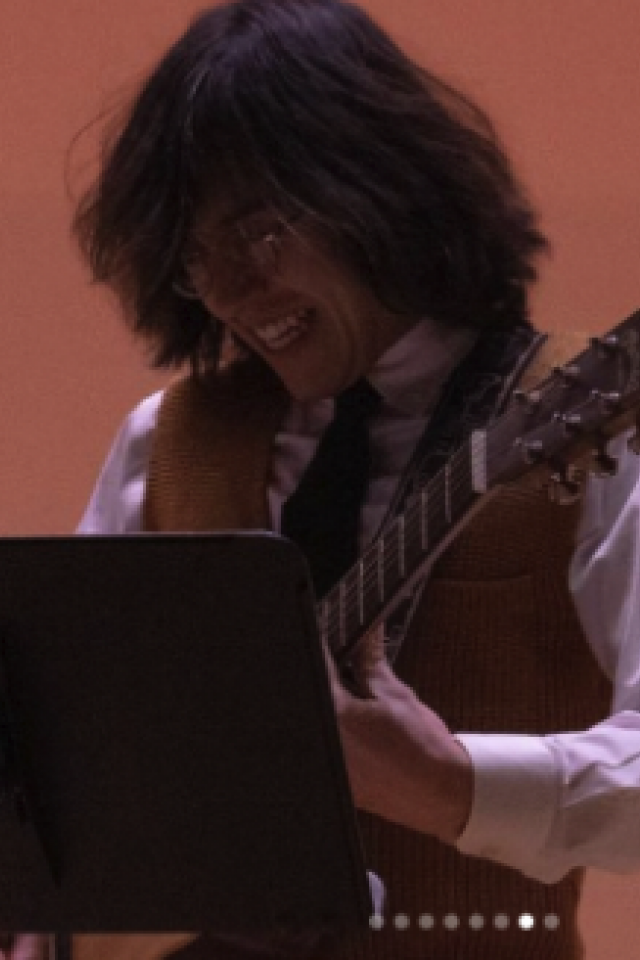 Noah Reichard is a member of the last graduating class of Moravian College, the Class of 2021. Completing a Bachelor of Arts in Audio Recording and Technology, he currently works for ArtsQuest on the production team as a live sound engineer. During his time at Moravian he studied jazz and classical guitar under Tom Kozic and John Arnold respectively. He also studied trumpet under Anthony Desantis. Additionally, he was involved with choir, marching band, wind ensemble, improv ensemble, guitar ensemble, jazz combos and BIG Band. Having played in various ensembles ranging from orchestras to indie rock bands, this lad is committed to helping others learn the fundamentals of music while keeping a strong emphasis on self expression, experimentation, and above all: having fun.

When he is not engulfed in music or audio related activities this lad enjoys the simple pleasures of biking, bowling, cooking, manga, poetry, literature, vinyl and good company.
Month to month
Monday at Bethlehem
Piano (ages 5+), Voice (ages 5+), Guitar (ages 5+), Violin (ages 5+), Cello (ages 7+), Ukulele (ages 5+), Bass (ages 7+)
Liam K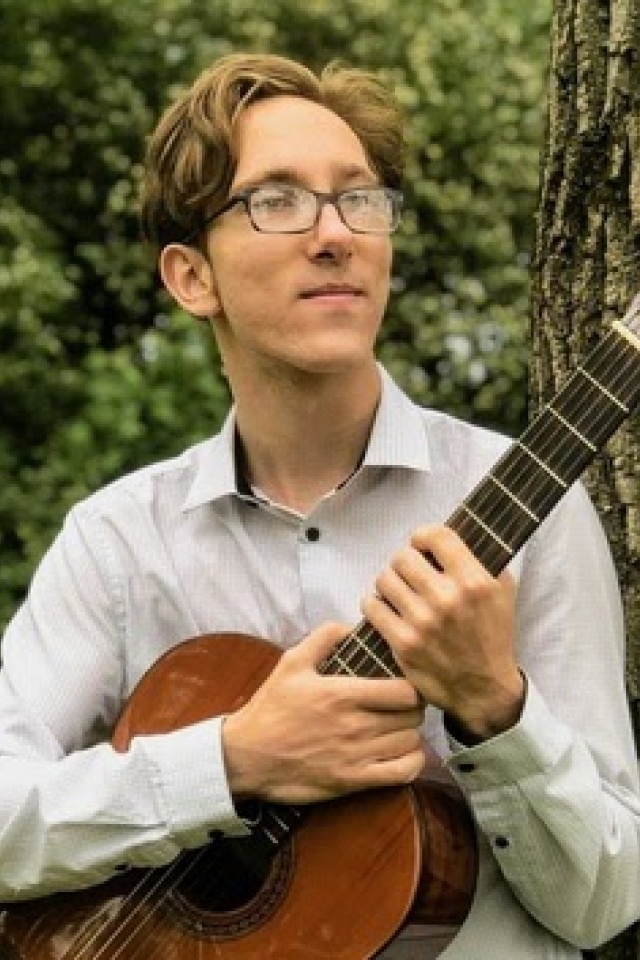 Liam is a musician based out of the Lehigh Valley and graduate of Indiana University of Pennsylvania with a Bachelor of Science degree in Music Education. Liam has been playing guitar for nine years and cello for three years. In addition, Liam has experience playing and teaching a wide variety of other instruments including piano, violin, bass guitar, ukulele and voice.
His passion for music started at a young age and heightened in 2015 when he began to perform at various open mics and venues across the area. He brought his passion for open mics to IUP and hosted IUP open mic nights as a member of the BACCHUS organization for three years. He has played guitar with the IUP jazz ensemble, symphony orchestra, and guitar ensemble. He has also worked as a collaborative guitarist for Catasauqua High School Drama Club's production of All Shook Up and Footloose, as well as IUP's production of Pippin. Liam has developed a strong passion for teaching.
He has taught private guitar for IUP's Community Music School and participated in the IUP String Project for three years, studying string pedagogy and teaching cello privately. In addition to these areas of music, Liam also enjoys writing and producing music with acoustic and electronic instruments. He plans to further develop his skills as an educator and performer by continuing to pursue careers in both fields.
Month to month
Monday at Bethlehem
Month to month
Tuesday at Bethlehem
Piano (ages 5+), Voice (ages 5+), Violin (ages 5+)
Fanny D
With her background as a classically trained musician and her years of experience as a performer in pop and folk bands, Fanny has always been passionate about mixing and exploring different styles of music.
Whether you're looking to work on your vocal technique for a Broadway or rock song, discuss how to make a classical piano piece come to live more, expand you violin repertoire with fiddle music or learn skills to start songwriting, Fanny enjoys including new elements in her lessons and shaping a different program for every student.
If you choose to study vocals with her, she can help you with pronunciation of other languages for certain songs. If you just started playing the piano, you might be interested in trying out a new sound and play around with electronics, or learn how to use Garageband for your practice or ideas. If you are interested in violin or viola, you can ask her about different types of folk music to add to your repertoire.
Fanny loves working with people and children of all ages. She is passionate about building confidence through playing music, encouraging students to find the joy in music or using it as a tool to express how you feel.

No timeslots available at the moment.
Piano (ages 5+), Voice (ages 5+), Guitar (ages 5+), Flute (ages 7+), Ukulele (ages 7+), Bass (ages 7+)
Deb L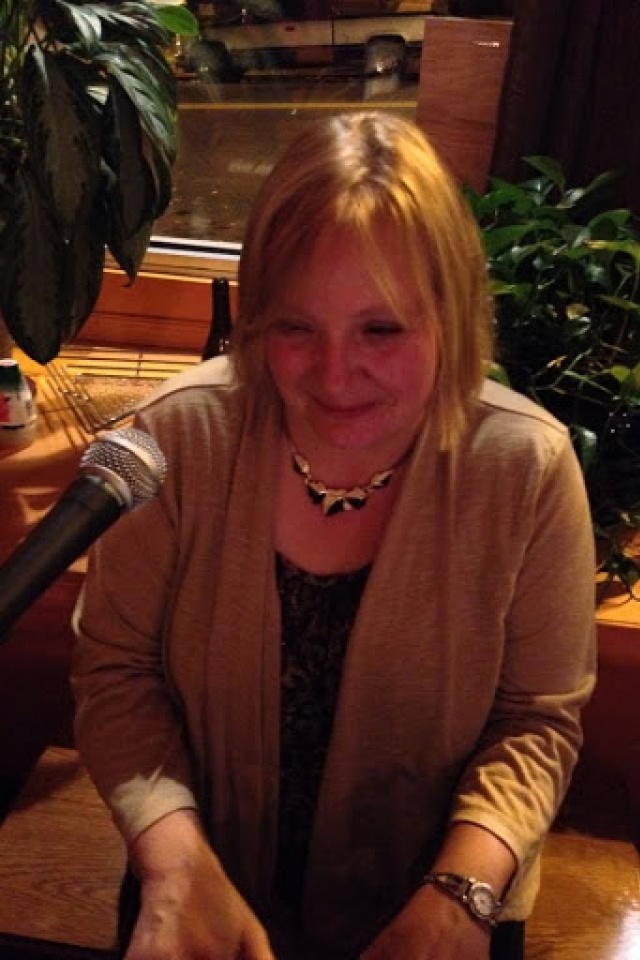 My name is Deb and I have been teaching for 40+ years now. I teach piano, bass, guitar, ukulele, flute and voice.
I have performed in many different venues in the tri-state area with many different musicians in genres that include jazz, rock, blues, classical. And though my studies have been classical and jazz based, I enjoy teaching and playing all genres.
Throughout my teaching career, I have also worked with students from ages 3 to 85 years old. Rather than using one particular method, I find that designing a lesson program around the student is the best road to success. Theory, harmony and composition are all studies I present to my students, emphasizing outlets for them to be creative. I encourage my students to take part in recitals and collaborative performances with other students whenever possible as it is a wonderful catalyst to keep improving as a new or young musician.
Over the years I have developed many wonderful relationships with my students. I enjoy watching the progress each individual makes in both a private and group setting and try to find the best way to educate and share the knowledge and experience I have gained throughout the years with each student.

Month to month
Tuesday at Bethlehem
Month to month
Wednesday at Bethlehem
Month to month
Thursday at Bethlehem
Violin (ages 7+), Viola (ages 7+)
Gray R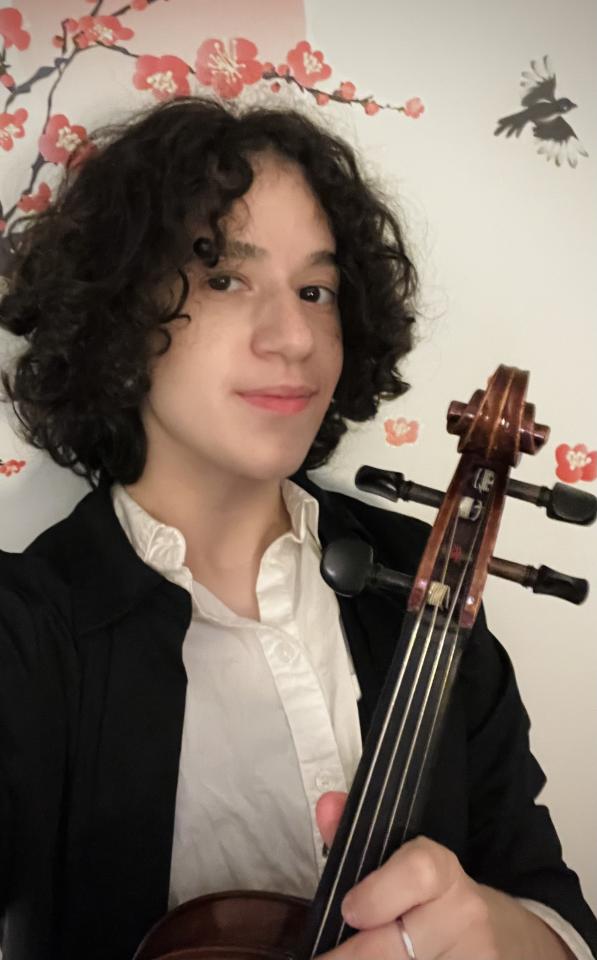 Gray Rosario is a classical violist native to the Lehigh Valley; having majored in instrumental music (viola) for four years at the Lehigh Valley Charter High School for the Arts, Gray's well-rounded musical background enabled them to access opportunities in the performance industry prior to collegiate studies, including chamber ensemble experience for four years at Lehigh University coached by Dr. Michael Jorgensen, as well as the opportunity to participate in the world premiere of Swara Leela, the first ever concerto composed for sitar and tabla with orchestra and choir at Lafayette College, conducted by Dr. Jennifer Kelly in 2017. Now, Gray is a recent graduate from the Schreyer Honors College at Penn State University, where they graduated with a BMA and honors in viola performance under the tutelage of Dr. Timothy Deighton for four years, and wrote an honors thesis on advancing diversity, equity, and inclusion within the musicological canon. While in undergrad, Gray also led a project involving the collaboration of multiple master's degree students to create a new edition and critical report for the recently discovered Bridgetower Jubilee String Quintet. Gray's experience over the years includes performances with the Altoona Symphony Orchestra, Penn State Philharmonic Orchestra, Lafayette College, PMEA competitions, Young People's Philharmonic Orchestra, the Elysium String Quartet, and more. On the side, Gray was (and still is!) passionate about musical theatre, and has experience both performing in and directing student pit orchestras for several shows, including Evita, The Drowsy Chaperone, and Sweeney Todd. They are also very enthusiastic about video game and film soundtracks and love to draw, write, and play games in their spare time.
Gray strongly believes in prioritizing students' individualized needs throughout their musical pursuits, and always strives to cultivate a positive and safe learning environment that engages and challenges students to develop into their best musical selves.
Month to month
Wednesday at Bethlehem
Month to month
Thursday at Bethlehem
Guitar (ages 5+), Drums (ages 5+), Saxophone (ages 8+)
Jon B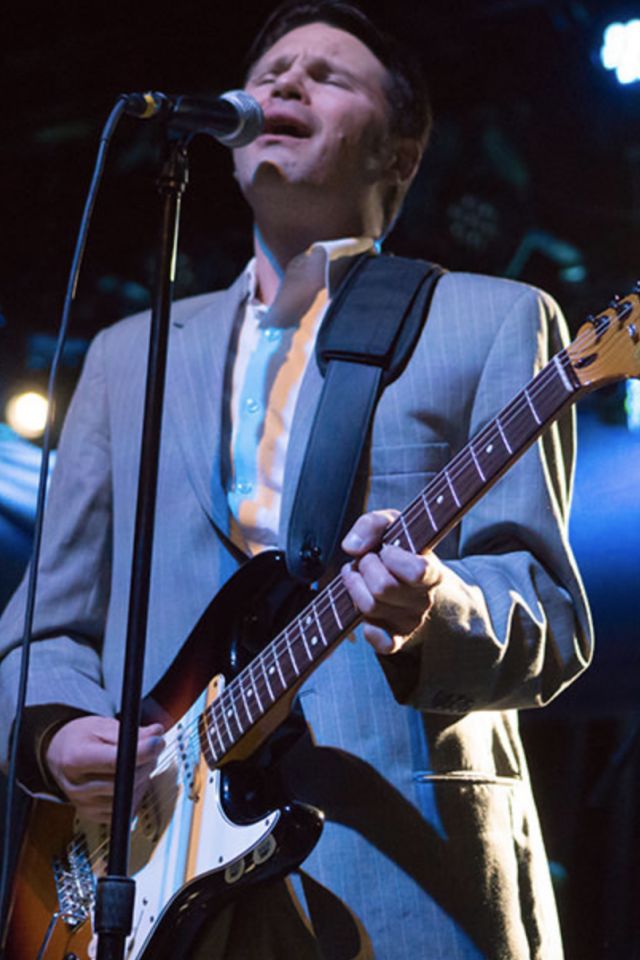 Jon has been teaching drums for over 16 years. As an internationally touring artist he uses the real world knowledge gained from touring and recording, for over 20 years, as the basis for his curriculum. Through a mix of traditional percussion instruction, song based learning, and his professional experience Jon is able to give his students a wide base of information and skills that will prepare them for any road on their musical journey.

No timeslots available at the moment.