Private Lessons in Trexlertown
Piano (ages 4+), Voice (ages 5+)
Eunmi S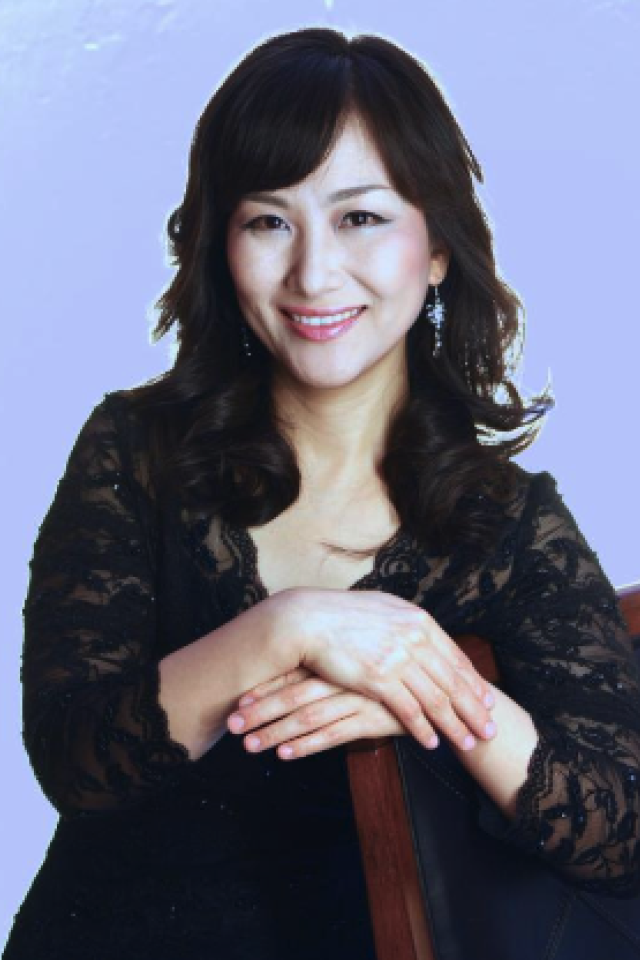 A beautiful Lyric Coloratura Soprano, Eunmi Shin performed world wide with opera roles, including 'Donna Elvira' in the opera Don Giovanni at the National Theatre of Korea in Seoul, South Korea, 'Knabe' in Die Zauber Flöte at the Academy of Vocal Arts in Philadelphia as a guest artist, 'Gilda' in Rigoletto, 'Mimi' in La Bohème at Wilshire United Methodist Church in Los Angeles, and the title role of 'Choonhyang' in the Korean opera Choonhyang-Jun at First Presbyterian Church in Allentown.
Ms. Shin has performed as a soprano soloist in a number of oratorios, including Handel's Messiah, Haydn's The Creation at New York Presbyterian Church in NY, Saint Saëns' Christmas Oratorio with the Peniel Concert Choir in New York, and has performed at numerous gala concerts as well.
She performed for Harmony for Peace at Powell Hall in St. Louis, at the Kimmel Center in Philadelphia, and at Lincoln Center in New York, and with the JL Chamber Choir in Seoul, South Korea. Recently, she performed with the Penn Symphony Orchestra at the University of Pennsylvania's Irvine Hall for the Verdi & Puccini Gala Concert.
Ms. Shin received her Bachelor of Music Degree from Hanyang University in Seoul, South Korea for voice and opera, and has a teaching certification degree for students K-12. Currently, she continues to study with famed voice teacher Bill Schuman in New York, as well as continues to perform and teach.
Month to month
Wednesday at Trexlertown
Month to month
Thursday at Trexlertown
Piano (ages 5+), Guitar (ages 5+), Drums (ages 5+), Ukulele (ages 5+), Bass (ages 7+), Audio (ages 10+), Upright Bass (ages 16+), Voice/Guitar Combo (ages 16+), Music Production (ages 16+), Artist Development (ages 16+)
James K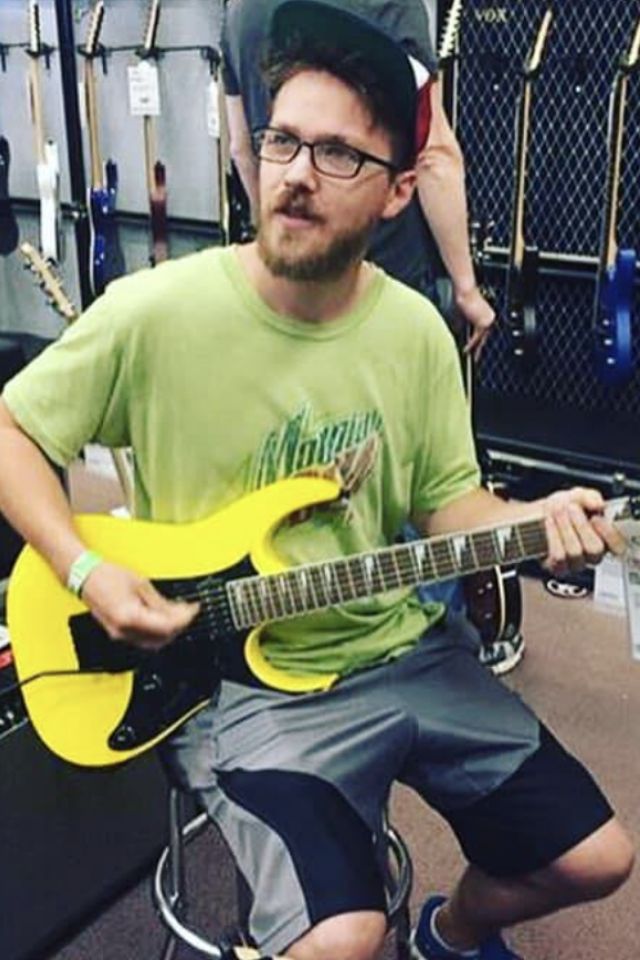 James is a professional musician and audio engineer who has studied numerous styles and techniques over his 15 year career. His unique approach to music and teaching was influenced greatly by The Lehigh Valley Performing Arts High School, where he was both a bass & guitar major. James went on to pursue film scoring and the recording arts at The Los Angeles Film School, where he received his collegiate degree in 2013. James has been active in multiple facets of the musical industry since, and continues to write and engineer music for various projects in diverse genres, holds camps / seminars for children and adults and performs live. James has a fun And eclectic approach to learning music and cannot wait to guide you in your artistic journey whether you are a seasoned veteran, an intermediate student preparing for an audition, or a total beginner just starting your musical endeavors.
Month to month
Tuesday at Trexlertown
Month to month
Wednesday at Trexlertown
Piano (ages 5+), Guitar (ages 5+), Drums (ages 5+), Bass (ages 7+)
Jonathan G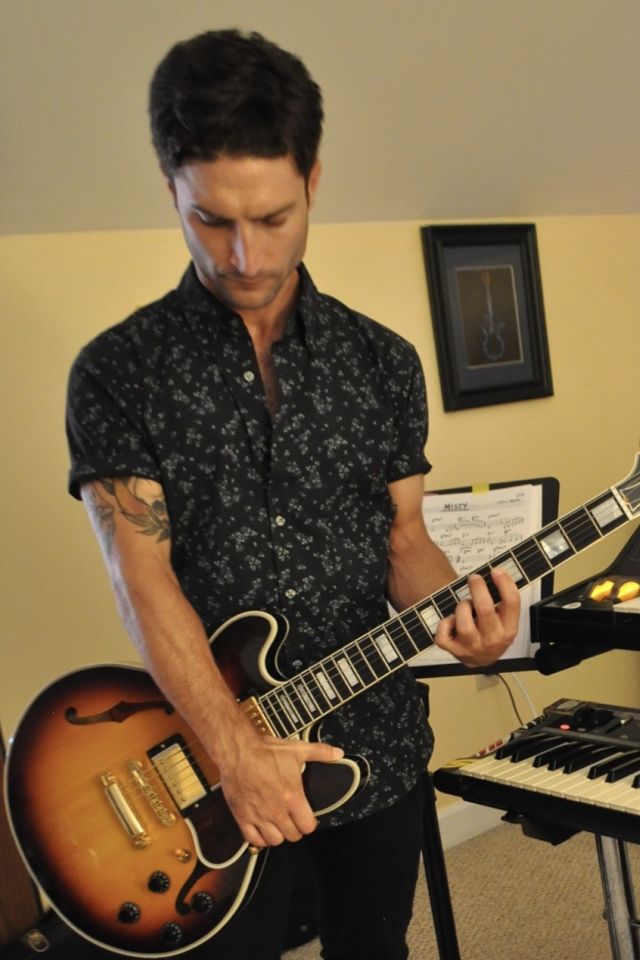 Growing up in New York, Jonathan knew he wanted to pursue a career in music at an early age. After several years of taking private guitar lessons, he decided to further his education at Berklee College of Music. With his focus on guitar studies, he went on to finish his performing arts degree, at Musicians Institute in Los Angeles, California. At Musicians Institute, he also had the opportunity to study music business and music technology.
After more than a decade living as a professional musician in Los Angeles, Jonathan is excited to continue his music career in the Lehigh Valley.
Jonathan is a multi-instrumentalist and is well versed at teaching many styles of music, as well as recording techniques with the use of Digital Audio Workstations to produce music. With a wide variety of teaching techniques, he is capable of helping students with anything from sight reading Bach, learning a chord melody of a favorite standard, or even producing the next Pop or Hip Hop song.
He looks forward to sharing his skills, insight, and unique teaching approach with students of all capabilities. As a music teacher, Jonathan's goal is to inspire and hone the skills it takes to become an independent artist as well as encourage students to find their own voice as musicians

Month to month
Wednesday at Trexlertown
Piano (ages 4+), Guitar (ages 7+), Drums (ages 4+), Bass (ages 7+)
Ben S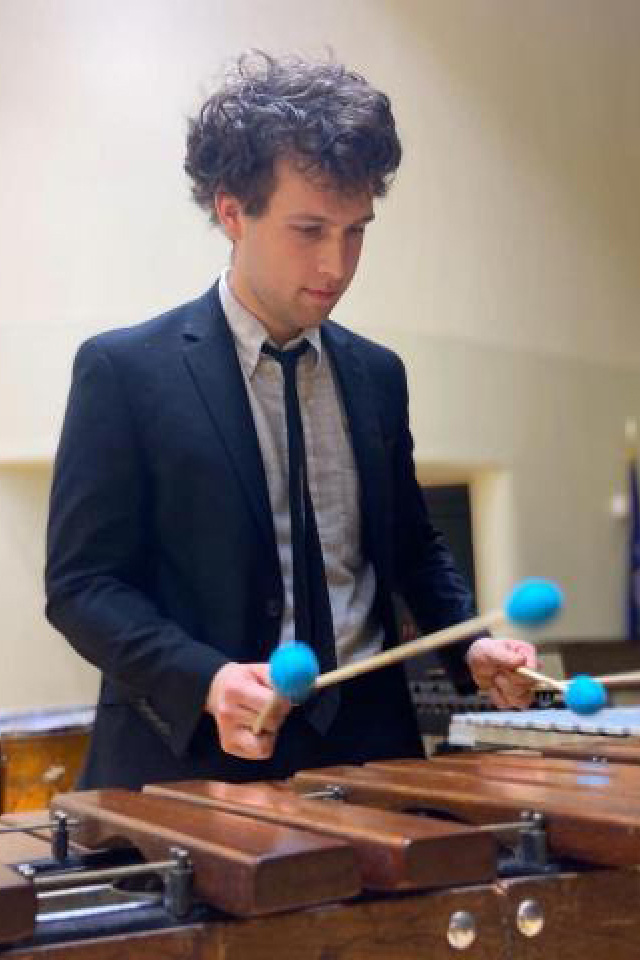 Ben is a musician from Bethlehem who graduated from Moravian University with a bachelor's degree in Music Performance. During his time at the university, he studied guitar, bass, and piano, alongside his primary concentration in orchestral percussion. Ben worked to become a comprehensive musician across many instruments and genres through his time performing with various ensembles. He has performed with Marching Bands, Orchestras, Choirs, A Capella groups, Big Bands, Jazz Combos, Chamber Ensembles, Rock Bands, and Musical Theater groups on stage and as a member of the pit orchestra.
With his musical experiences, Ben hopes to provide a balanced curriculum of technique, theory, musical expression, and fun for his students. In addition to his musical studies, Ben also has experience studying pedagogical strategies that will yield student success. He is prepared with educational techniques to help students with various disabilities, ESL students, and students at any point in their physical or cognitive development. Above all, it is Ben's goal to empower his students with musical freedom and understanding.
No timeslots available at the moment.
Piano (ages 6+), Flute (ages 7+), Saxophone (ages 8+), Clarinet (ages 8+), Theory (ages 6+)
Dan W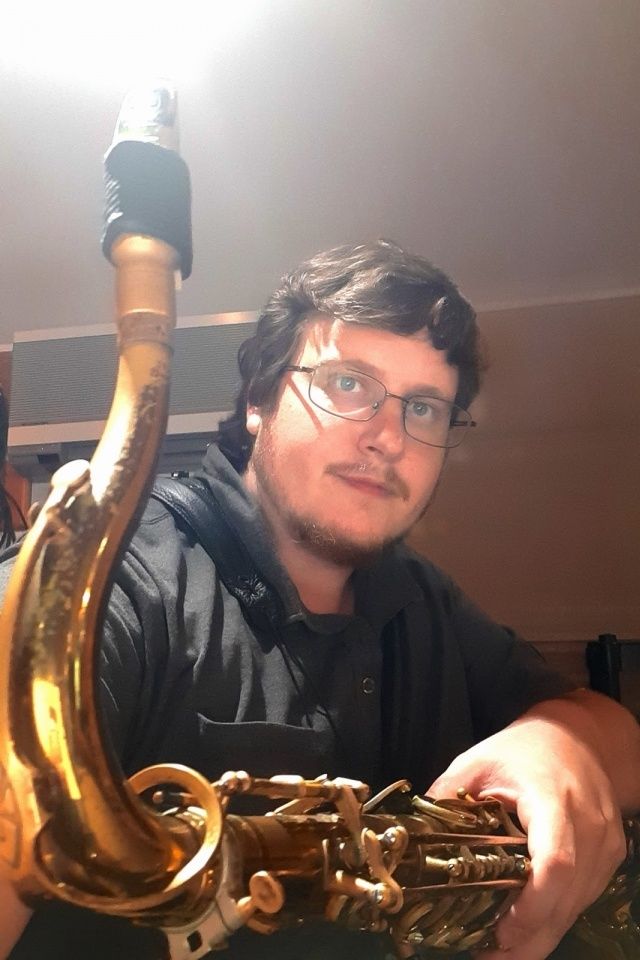 Dan Wilkins, a native of the Lehigh Valley, graduated with a BM from the Manhattan School of Music in 2013 with a focus in Jazz Saxophone performance. Dan has been teaching music with the Lesson Center for 7 years, to students ages 6 and up. His teaching style incorporates analysis, music theory and ear training in conjunction with learning repertoire and emphasizing technical mastery. Dan specializes in teaching saxophone, piano, flute, clarinet, and jazz improvisation. Additionally, Dan performs regionally with his father, pianist Skip Wilkins, and with his own group Horizons Quartet, for which he composes music.

Month to month
Wednesday at Trexlertown
Month to month
Thursday at Trexlertown
Piano (ages 4+), Voice (ages 7+), Ukulele (ages 2+), Audio (ages 10+), Songwriting (ages 7+)
Emma B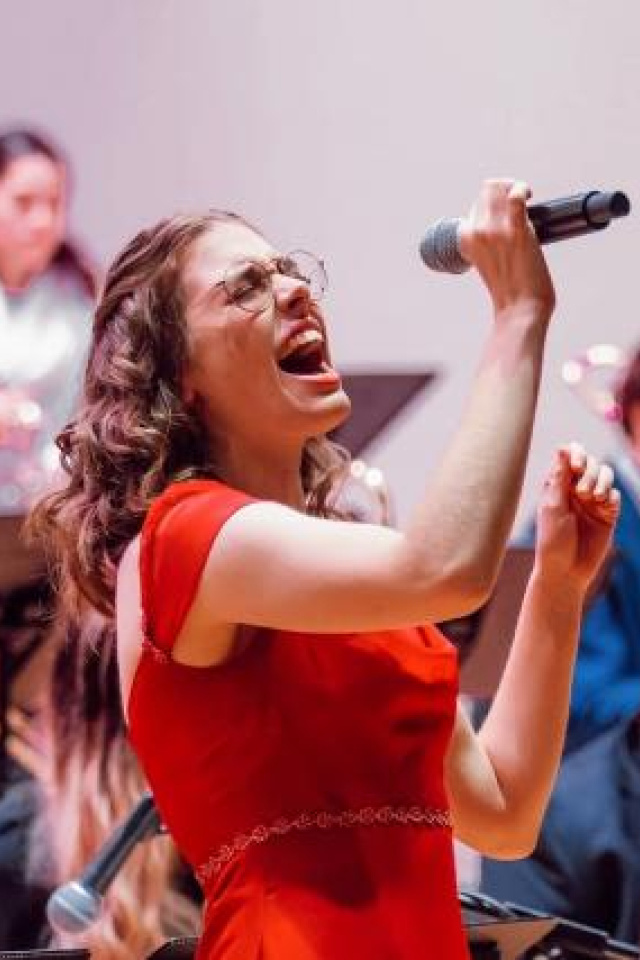 Emma Bockrath is a 2022 graduate of Moravian University with a Bachelor of Music in Composition. Majoring with a concentration in jazz vocal studies, she performed and studied with accomplished jazz vocalist Najwa Parkins, saxophonist Neil Wetzel and composers Larry Lipkis and Berklee graduate Ben Goldberg. She was a 2017 and 2018 winner of the NYSSMA Call for Electronic Music Compositions and is currently working as a freelance composer and gigging vocalist for both original and cover material. Her specialties include contemporary vocals, songwriting, composition and audio recording techniques.
Month to month
Tuesday at Trexlertown
Month to month
Thursday at Trexlertown
Guitar (ages 7+), Drums (ages 5+), Bass (ages 7+)
John C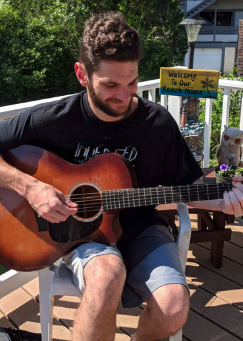 Hey there! My name is John. I was born in Worcester, Massachusetts. Growing up, I wanted to be like my father, who could seamlessly play "Rush" songs. I started playing the drums at the age of 9, and my love for music only grew stronger from there. I would sit in my room listening to the radio and recording my favorite songs to practice on a cassette tape. My musical interests include everything from funk and soul to hard rock and metal.
I moved to Pennsylvania in 2004. I started to learn bass and guitar and would switch off depending on what my bands needed me to do. As music software and digital audio workstations progressed, I liked producing hip hop beats and recording guitar and bass over them and now go under the moniker "Johnny No One" on all major streaming platforms. I've played all around the Lehigh Valley and New York to support artists and playing with my cover band "Every Other Sunday."
I have many years of experience working with children and those with special needs and consider it one of my specialties. I value patience, kindness, and steady growth through the development of the fundamentals, all while trying to make sure it's fun. I firmly believe that music is the best form of communication and meant to transcend language itself and bring people together. I'll do everything I can to teach others how to communicate in this way.
Month to month
Tuesday at Trexlertown
Month to month
Thursday at Trexlertown
Piano (ages 4+), Voice (ages 10+)
Madison Z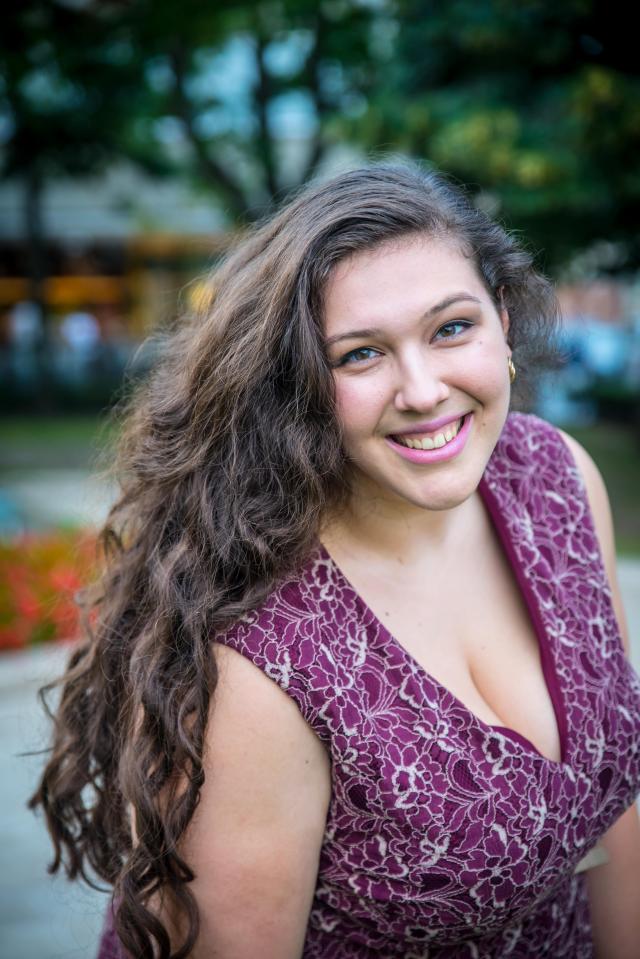 Madison is a full time vocalist and part time teacher who offers lessons in Voice and Piano. She
graduated from Westminster Choir College with a Bachelor of Music in Voice Performance and
Mannes College of The New School in NYC completing her Masters Degree in Vocal Performance.
She has performed in 7 countries with internationally recognized groups and traditional venues such
as Carnegie Hall, Lincoln Center, Phoenicia Festival of Voice, NJ Lyric Opera, Vienna State Opera,
and Broadway.

Madison has been teaching for over 5 years in various studios and homes in New Jersey,
Pennsylvania, and New York. She likes to focus on healthy voice production for each distinct age
group as the voice grows and develops.Her specialized focus in dramatic work and audition practice
is especially suited for those who are working professionally or preparing for an education in music.
Madison's goal with every student is to inspire imagination and creativity through curiosity. Madison
incorporates aspects of Music History, Ear Training, and Music Theory in all of her lessons as tools
to create a well rounded understanding and insightful performance. Her piano teaching also
incorporates these aspects in addition to the standard technical training, which is particularly helpful
for aspiring collaborative pianists.

When Madison is not teaching, she can be found curled up with a book (usually squealing with
delight) or cooking up her latest recipe in the kitchen when she spends far too much time.
No timeslots available at the moment.
Piano (ages 4+), Voice (ages 5+), Flute (ages 7+)
Tamzen B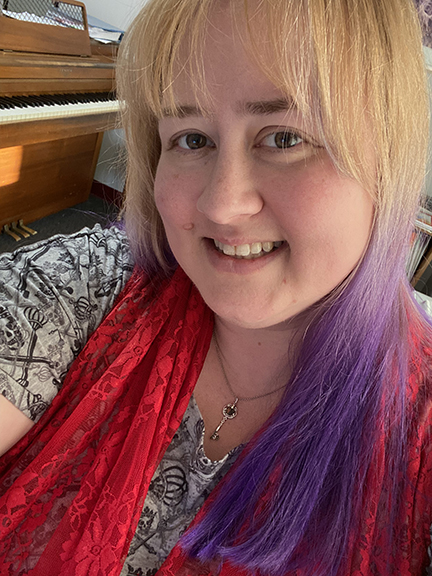 Tamzen has a BM in Music Education from the University of Miami's Frost School of Music and has experience teaching classroom music, band and choir for preK-8. Her specialties include piano, voice, oboe & flute, and her private students vary from age 4 to over 80! Though she is a classically trained pianist and vocalist with a deep love for Classical masters Mozart & Beethoven, Tamzen also really enjoys teaching musical theater and pop/rock. She encourages her students to both play by ear, and learn to read sheet music & chord charts. Tamzen also has an MM in Music Composition from Western Michigan University because she loves both composing her own music and arranging favorite songs for her students, especially tunes from video games & anime. Her favorite modern musical influences are Billy Joel, Alan Menken, Taylor Swift and Nobuo Uematsu. Tamzen's goal as a teacher is to instill a lifelong love of music in each student by creating unique lessons that fit all different personalities and desires.
Month to month
Wednesday at Trexlertown
Piano (ages 5+), Guitar (ages 7+), Trumpet (ages 7+), Ukulele (ages 6+), Bass (ages 7+), Audio (ages 10+)
Noah R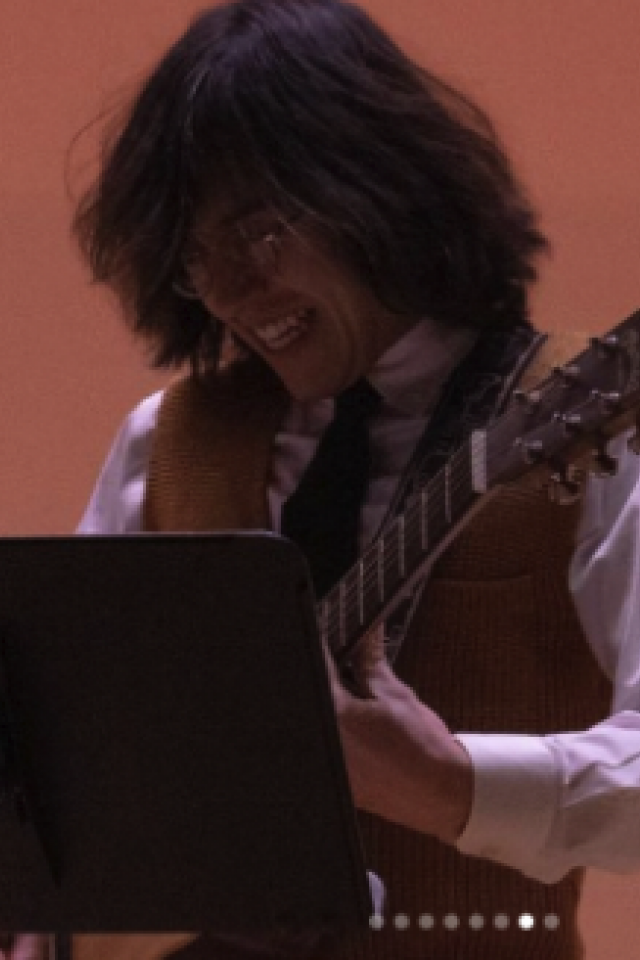 Noah Reichard is a member of the last graduating class of Moravian College, the Class of 2021. Completing a Bachelor of Arts in Audio Recording and Technology, he currently works for ArtsQuest on the production team as a live sound engineer. During his time at Moravian he studied jazz and classical guitar under Tom Kozic and John Arnold respectively. He also studied trumpet under Anthony Desantis. Additionally, he was involved with choir, marching band, wind ensemble, improv ensemble, guitar ensemble, jazz combos and BIG Band. Having played in various ensembles ranging from orchestras to indie rock bands, this lad is committed to helping others learn the fundamentals of music while keeping a strong emphasis on self expression, experimentation, and above all: having fun.

When he is not engulfed in music or audio related activities this lad enjoys the simple pleasures of biking, bowling, cooking, manga, poetry, literature, vinyl and good company.
Month to month
Tuesday at Trexlertown
Piano (ages 5+), Voice (ages 5+), Violin (ages 5+), Flute (ages 7+), Cello (ages 8+), Viola (ages 8+), Bells (ages 6+)
Ashley G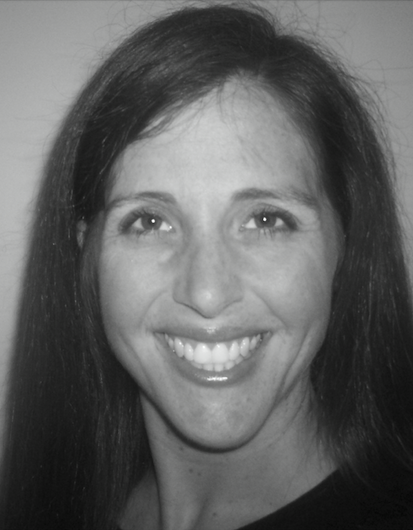 Ashley is a music educator who has been teaching with The Lesson Center for ten years. With her Bachelor's of Music Education, she is trained to teach beginners on stringed, woodwind, and mallet percussion instruments, and all levels on voice and piano. In addition to her private experience, Ashley taught classroom music for five years and has a range of experience with special needs individuals. One of her biggest goals for her students is that they find a lifelong love of music, through lessons that are tailored to their needs and goals.
No timeslots available at the moment.
Piano (ages 5+), Voice (ages 5+), Guitar (ages 5+), Violin (ages 5+), Cello (ages 7+), Ukulele (ages 5+), Bass (ages 7+)
Liam K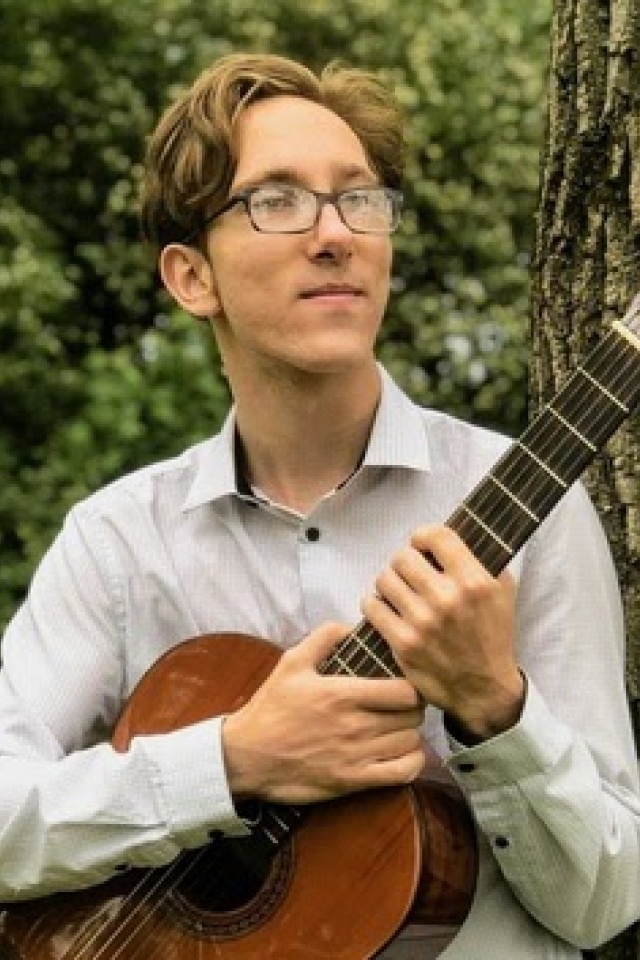 Liam is a musician based out of the Lehigh Valley and graduate of Indiana University of Pennsylvania with a Bachelor of Science degree in Music Education. Liam has been playing guitar for nine years and cello for three years. In addition, Liam has experience playing and teaching a wide variety of other instruments including piano, violin, bass guitar, ukulele and voice.
His passion for music started at a young age and heightened in 2015 when he began to perform at various open mics and venues across the area. He brought his passion for open mics to IUP and hosted IUP open mic nights as a member of the BACCHUS organization for three years. He has played guitar with the IUP jazz ensemble, symphony orchestra, and guitar ensemble. He has also worked as a collaborative guitarist for Catasauqua High School Drama Club's production of All Shook Up and Footloose, as well as IUP's production of Pippin. Liam has developed a strong passion for teaching.
He has taught private guitar for IUP's Community Music School and participated in the IUP String Project for three years, studying string pedagogy and teaching cello privately. In addition to these areas of music, Liam also enjoys writing and producing music with acoustic and electronic instruments. He plans to further develop his skills as an educator and performer by continuing to pursue careers in both fields.
Month to month
Wednesday at Trexlertown
Guitar (ages 5+), Trumpet (ages 8+), Ukulele (ages 5+), Bass (ages 7+)
Grant C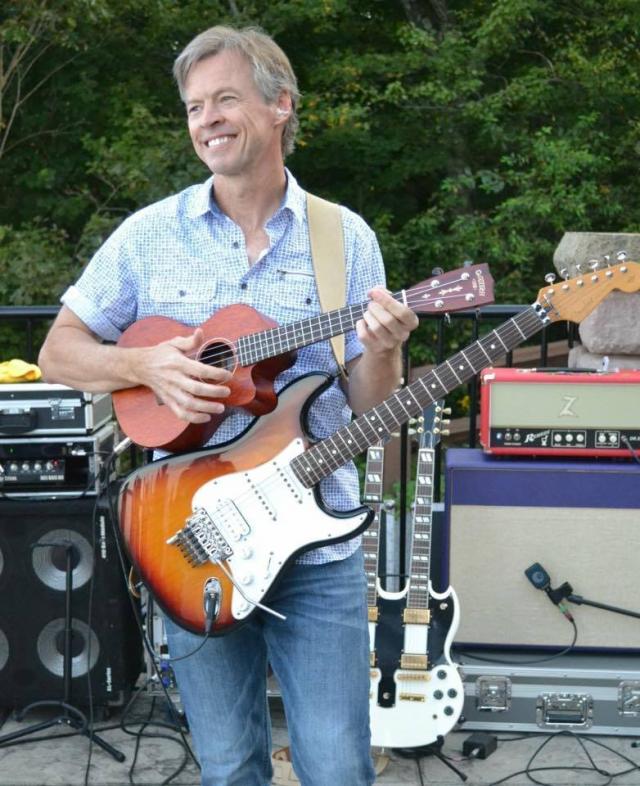 Grant began his musical journey at an early age, completing three years of classical guitar study by age 10. He then discovered electric guitar and 70's rock music and another musical chapter opened up to him as he approached his teenage years. Since then he has founded or performed in numerous bands, while simultaneously pursuing and advancing his nylon string classical guitar skills. He can currently be seen performing with one of the Lehigh Valley's top bands, Band of Brothers, at numerous locations throughout the Valley, as well as performing for wedding ceremonies and reception cocktail hours on his nylon string guitar.

Grant's passion for helping other people and his easy-going personality make him popular with young beginning students, older, or more advanced students, or any combination in between. He feels that building a rapport with each student is an important part of their advancement, as music is a personal journey and the student must feel comfortable in the learning environment. Grant strongly feels that patience and understanding is key to engendering a student's love of music and enhancing their learning abilities and believes that pressure should not be a part of the lesson experience. After all, it's the student's time to explore a new avenue of life, one that will hopefully lead to many years of profound enjoyment.

His ability to break down the language of music into understandable concepts, using bite-sized pieces that make sense, allows students to build their knowledge of this new, exciting endeavor in an enjoyable way. And because he is also actively performing live music, he is able to help students with performance aspects of their playing as well, emphasizing what is needed for successful stage performances.

Although his degree is in Electrical Engineering (B.S. from Penn State), he has always simultaneously pursued his passion for music, taking several music courses in college as well. Grant's life long quest for knowledge has driven him to constantly seek out new musical challenges and he enthusiastically accepts the work it requires to hone his skills for playing it.

Grant has also played trumpet from an early age, starting lessons in the 4th grade and continuing through High School, playing in both the Marching and Concert bands, and being featured as a soloist during Marching band shows. He brings that knowledge and experience to help brass playing students achieve their goals.

He has passed on his love of music to his three sons as well, teaching and helping them with their guitar, drums, and trumpet lessons.
Month to month
Thursday at Trexlertown
Piano (ages 5+), Voice (ages 5+), Bass (ages 7+)
Julie S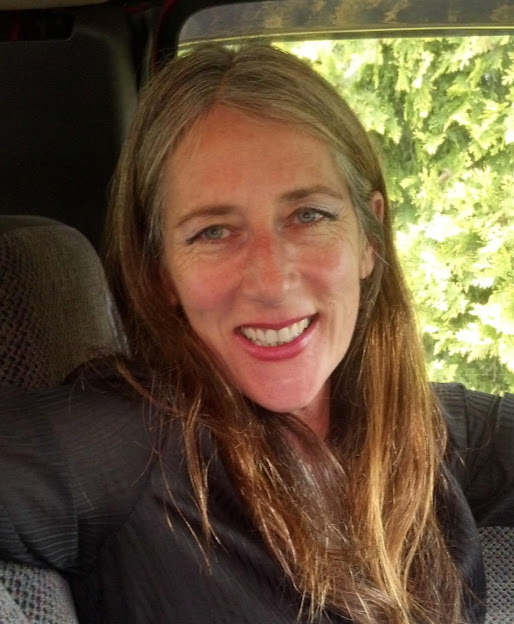 Julie is an experienced singer-songwriter, bassist and pianist who has written and recorded her own original music and performed with musicians in various styles. She is versatile and passionate with a powerful voice; as a bassist she is creative , consistent and comprehensive. On piano she is dynamic and expressive. She loves to share her techniques and skills with others. Julie is not only a wise teacher but also a supportive and friendly performance enhancing coach who seeks to bring out the best in her students. Children AND adults will find her comfortable and inspiring.

In addition to teaching at the Lesson Center she is currently performing in the worship arts.
Month to month
Monday at Trexlertown
Month to month
Tuesday at Trexlertown
Month to month
Thursday at Trexlertown
Piano (ages 5+), Guitar (ages 5+), Violin (ages 5+), Flute (ages 7+), Saxophone (ages 8+), Cello (ages 8+), Ukulele (ages 5+), Bass (ages 7+), Banjo (ages 7+), Clarinet (ages 8+), Viola (ages 6+), Mandolin (ages 6+)
Mike S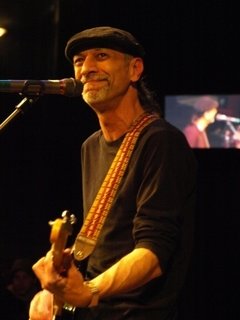 Mike has been teaching music for 40 years. Though specializing in strings he's an accomplished pianist, singer/songwriter and a pretty good drummer and sax player too, with instruction programs for all these areas. As a student Mike studied music under Steve Rivera and Craig Thatcher. After a year at Julliard School in NYC (1981) he went on tour as lead guitarist with rock group Outsider ('81-84), as guitarist/violinist for country group Dusty Roads ('85-'92), and teaching when not on the road.

In '95 while on hiatus from traveling, Mike earned an associates degree in Business Admin from Allentown College, then toured internationally with Mike Dugan & the Blues Mission ('96-2002) appearing with Robert Cray, BB King, Jimmy Vaughn and others.

Retiring from the national circuit in 2004 to spend more time with family, Mike still performs regularly with his variety band (Mike Stanley & Friends) and as a solo artist around the Lehigh Valley region. Originally from Quakertown, Mike served as a visiting instructor for the Perkiomen School and as music director for the Upper Buck Alliance for Creative Expression. (UBACE)
Month to month
Wednesday at Trexlertown
Piano (ages 5+), Drums (ages 5+), Saxophone (ages 5+), Bass (ages 7+), Clarinet (ages 5+)
Adam B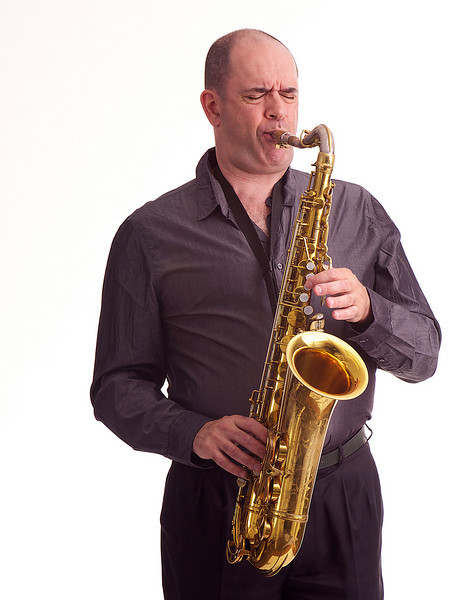 Adam Brenner, originally from Passaic, New Jersey is a multi-instrumentalist
who's primary focus is playing the Saxophones. He has a B.A. from Rutgers
University. He is passionate about all kinds of music and especially focuses on Jazz.

Adam is a very accomplished player who has worked or performed with and/or
recorded with some of the great artists such as Dizzy Gillespie, George Coleman,
Lionel Hampton, Mel Torme, Milt Jackson, Philly Joe Jones, Lou Donaldson and
others. His own private studies include extensive training with George Coleman
and he studied composition and arranging with Bill Lee (composer of the scores
for four films directed by his son, Spike Lee.)

Adam specializes in teaching improvisation on any instrument, drums, saxophone,
music theory, ear-training as well as keyboard harmony, arranging, composition
and orchestration. Adam has a book of melodic patterns based upon the major
scale that will be published sometime in the near future. Adam is also Piano
Technician who has been tuning and repairing pianos since 1989.
Month to month
Wednesday at Trexlertown