Private Lessons in Coopersburg
Guitar (ages 7+), Trumpet (ages 5+), Bass (ages 7+)
Thomas H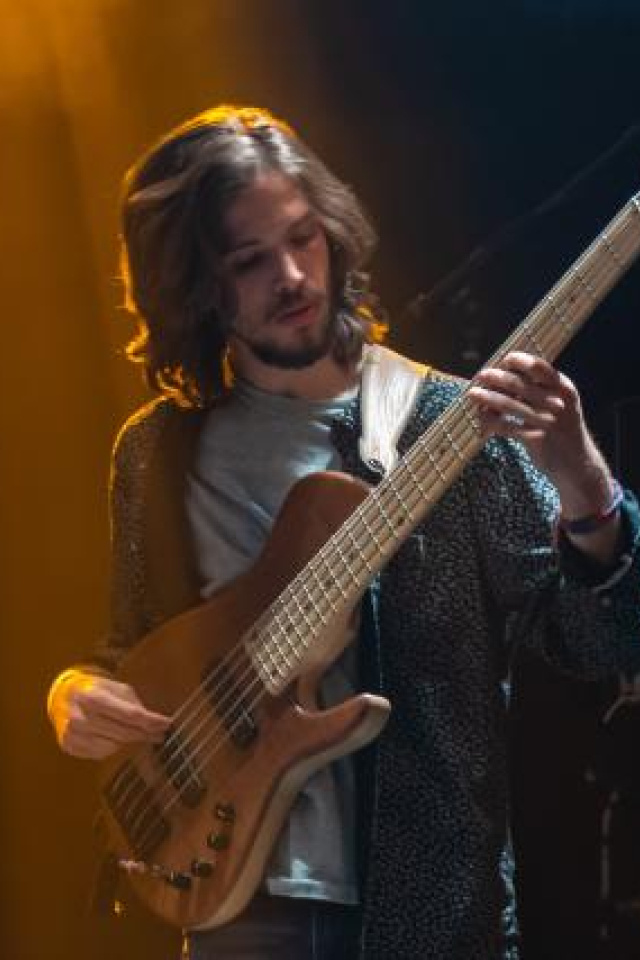 Thomas Hart has been an accomplished performing musician in the greater Lehigh Valley area since 2017. Thomas has attended Moravian College as a Jazz Major and is currently working on a degree in Music and Audio Production from Lehigh Carbon Community College. Thomas has a passion for teaching and helping other musicians grow and develop.
Month to month
Wednesday at Coopersburg
Piano (ages 6+), Flute (ages 7+), Saxophone (ages 8+), Clarinet (ages 8+), Theory (ages 6+)
Dan W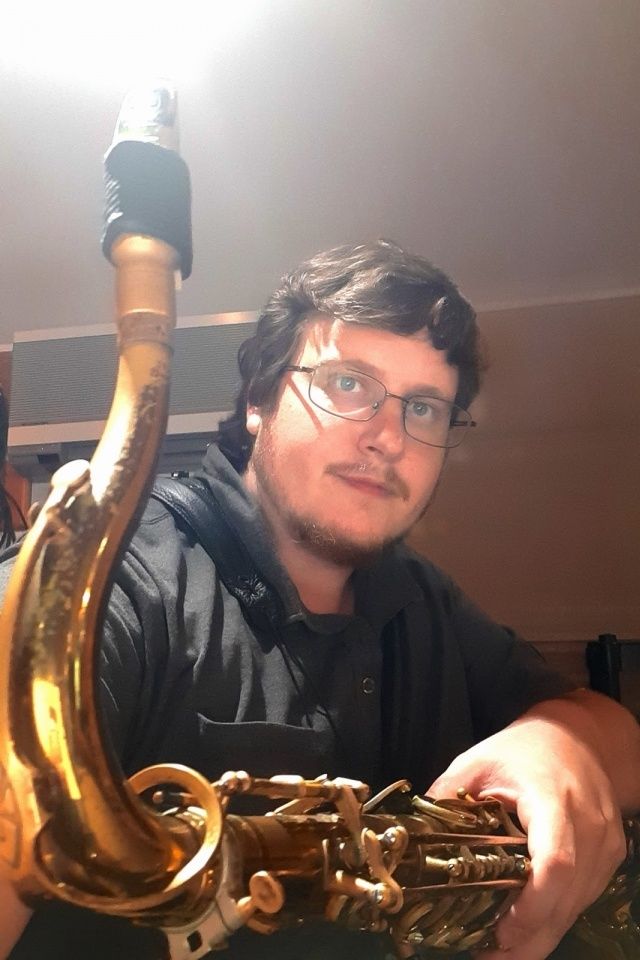 Dan Wilkins, a native of the Lehigh Valley, graduated with a BM from the Manhattan School of Music in 2013 with a focus in Jazz Saxophone performance. Dan has been teaching music with the Lesson Center for 7 years, to students ages 6 and up. His teaching style incorporates analysis, music theory and ear training in conjunction with learning repertoire and emphasizing technical mastery. Dan specializes in teaching saxophone, piano, flute, clarinet, and jazz improvisation. Additionally, Dan performs regionally with his father, pianist Skip Wilkins, and with his own group Horizons Quartet, for which he composes music.

Month to month
Tuesday at Coopersburg
Piano (ages 4+), Voice (ages 7+), Ukulele (ages 2+), Audio (ages 10+), Songwriting (ages 7+)
Emma B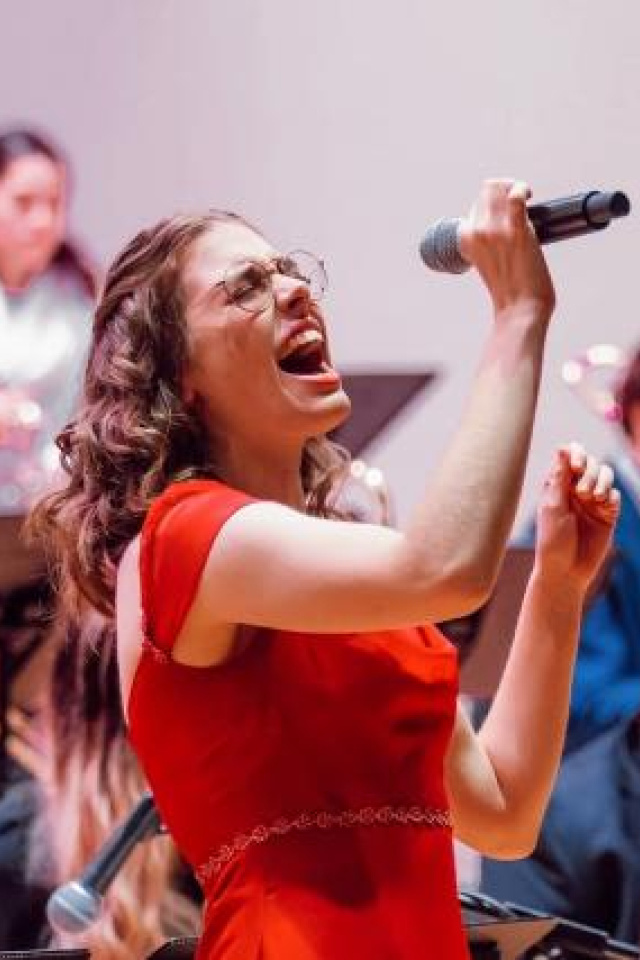 Emma Bockrath is a 2022 graduate of Moravian University with a Bachelor of Music in Composition. Majoring with a concentration in jazz vocal studies, she performed and studied with accomplished jazz vocalist Najwa Parkins, saxophonist Neil Wetzel and composers Larry Lipkis and Berklee graduate Ben Goldberg. She was a 2017 and 2018 winner of the NYSSMA Call for Electronic Music Compositions and is currently working as a freelance composer and gigging vocalist for both original and cover material. Her specialties include contemporary vocals, songwriting, composition and audio recording techniques.
Month to month
Wednesday at Coopersburg
Piano (ages 8+), Violin (ages 5+), Flute (ages 8+), Drums (ages 8+), Saxophone (ages 8+), Trumpet (ages 8+), French Horn (ages 9+), Bassoon/Oboe (ages 9+), Trombone (ages 9+), Cello (ages 8+), Clarinet (ages 9+), Viola (ages 8+), Upright Bass (ages 9+)
Tim M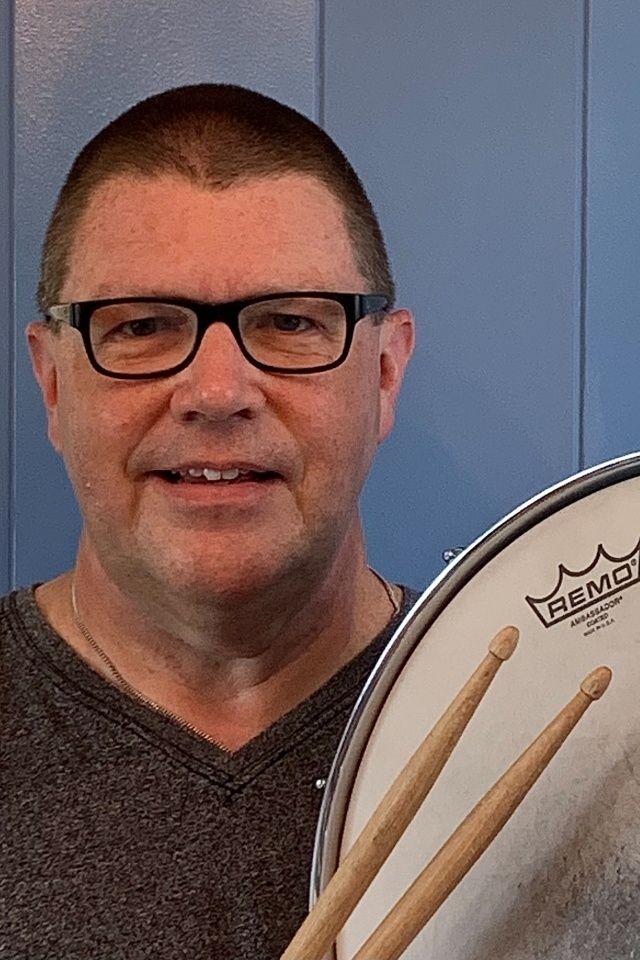 Tim is an accomplished musician, composer and educator who has a deep passion for music and for imparting that passion to others. He holds a bachelor's degree in music education from West Chester University where he was a percussion major while also studying music theory and composition. He has performed with several top ensembles including the 10-time world champion Cadets drum and bugle corps. Many of the private students he has taught and ensembles he has directed have gone on to achieve top awards and honors in various musical competitions nationwide.

Tim specializes in teaching drums and percussion in all styles of music while also providing instruction in piano, strings, brass and woodwinds. As a teacher, Tim believes in challenging students while also allowing them to thrive in a fun and nurturing environment. He customizes his lessons based on the student's main goals and interests and on giving them the ability to apply their skills to playing songs, performing in groups with other musicians and utilizing their creativity.

Month to month
Monday at Coopersburg
Month to month
Tuesday at Coopersburg
Month to month
Thursday at Coopersburg
Piano (ages 5+), Guitar (ages 5+), Ukulele (ages 5+), Bass (ages 7+)
Travis H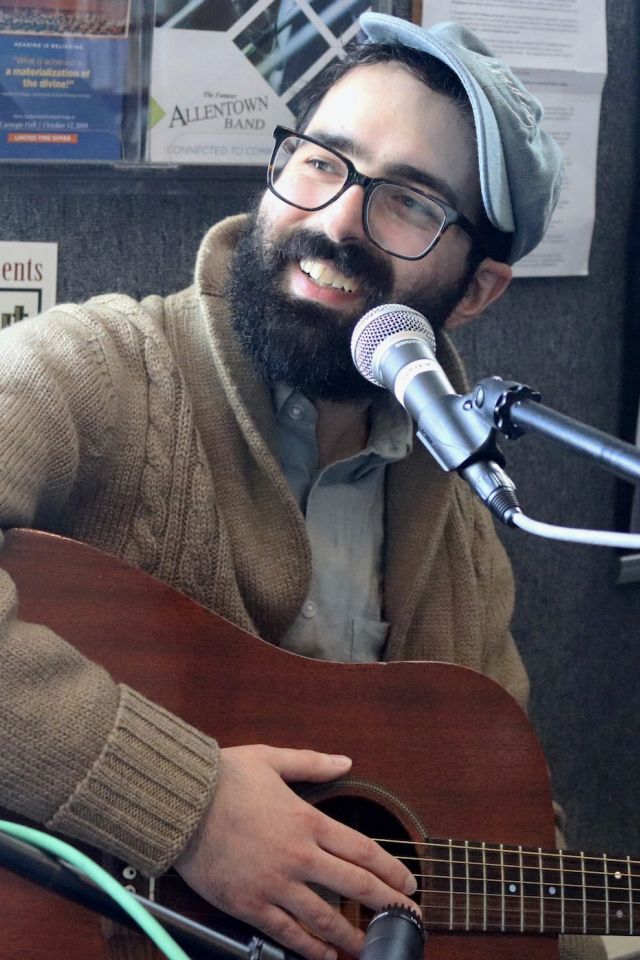 For 18 years I have been playing live music and have been teaching music for nearly a decade. I instruct lessons on guitar, piano, ukulele, songwriting, screaming, laughing, crying, and bass, particularly specializing in teaching students of all ages. Learning is a collaborative process. And I love being a part of the process of helping students realize their musical aspirations, whether that be making their own songs, singing songs with friends, playing songs for loved ones, recording, starting a band, playing shows, auditioning for schools, or prepping for talent shows. Whatever the goal of the student is, is my number one goal.

No timeslots available at the moment.
Guitar (ages 7+)
Luis G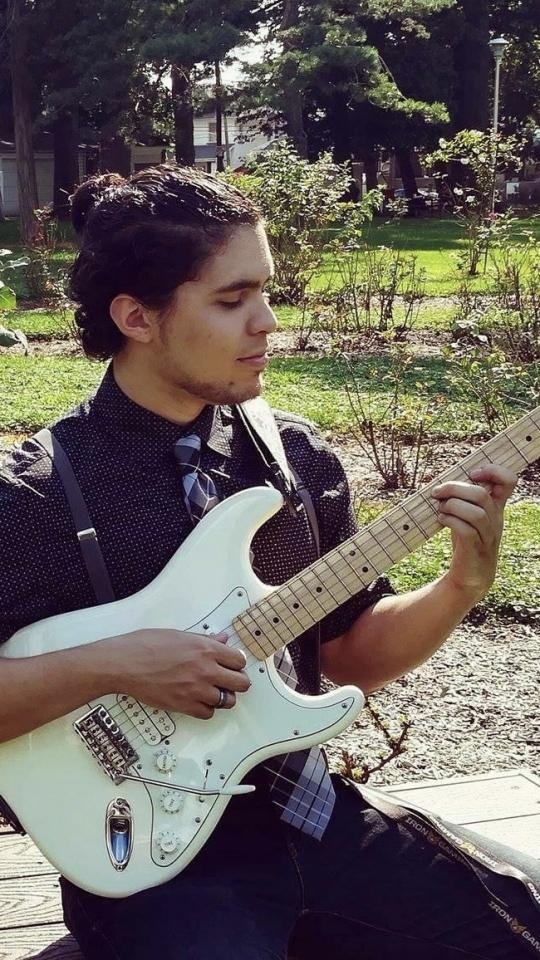 Luis is a guitarist and composer born and raised in Bethlehem, PA. He started off his musical journey playing traditional Puerto Rican folk music with his family and playing for the church on Sundays. These experiences developed in him a strong appreciation for the art of improvisation and the use of music as a tool for expression and meditation. At Kutztown University, he continued his musical career as a proud member of the KU Jazz I Ensemble and the five-time Downbeat Award winning Blues and Rock Ensemble I. He then earned his Bachelor of Arts in Music Performance in Spring 2021, and continues to write and perform in a diverse multitude of genres including Latin, jazz, blues, rock, R&B, funk, and neo-soul.
As an educator, Luis is passionately committed to investing in each students' education and growth. He teaches music as a language and hopes to engage them in activities that challenge them to be creative, disciplined, flexible, and cooperative with others.
Month to month
Monday at Coopersburg
Piano (ages 5+), Voice (ages 5+), Guitar (ages 5+), Violin (ages 5+), Cello (ages 7+), Ukulele (ages 5+), Bass (ages 7+)
Liam K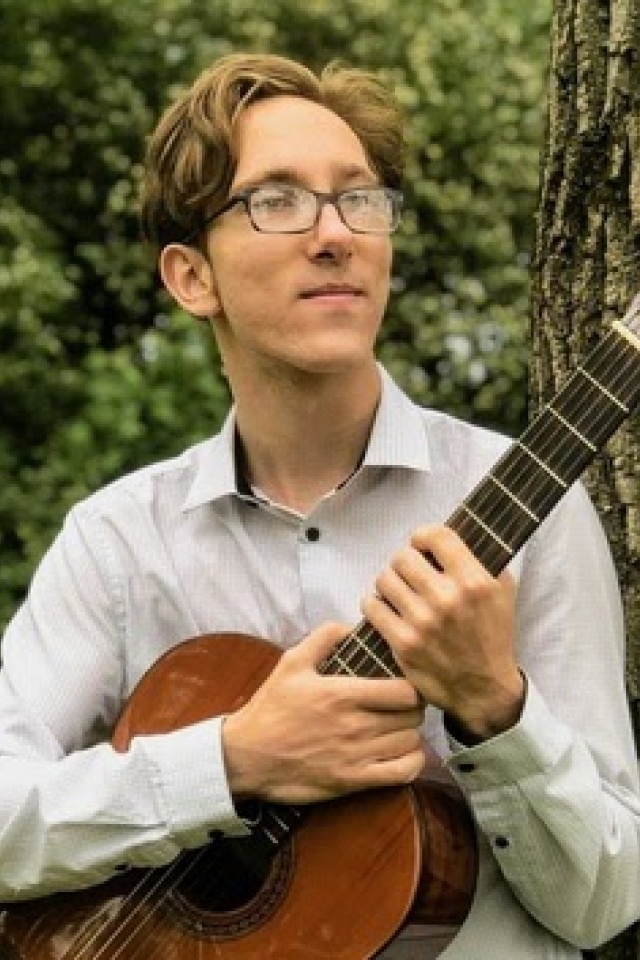 Liam is a musician based out of the Lehigh Valley and graduate of Indiana University of Pennsylvania with a Bachelor of Science degree in Music Education. Liam has been playing guitar for nine years and cello for three years. In addition, Liam has experience playing and teaching a wide variety of other instruments including piano, violin, bass guitar, ukulele and voice.
His passion for music started at a young age and heightened in 2015 when he began to perform at various open mics and venues across the area. He brought his passion for open mics to IUP and hosted IUP open mic nights as a member of the BACCHUS organization for three years. He has played guitar with the IUP jazz ensemble, symphony orchestra, and guitar ensemble. He has also worked as a collaborative guitarist for Catasauqua High School Drama Club's production of All Shook Up and Footloose, as well as IUP's production of Pippin. Liam has developed a strong passion for teaching.
He has taught private guitar for IUP's Community Music School and participated in the IUP String Project for three years, studying string pedagogy and teaching cello privately. In addition to these areas of music, Liam also enjoys writing and producing music with acoustic and electronic instruments. He plans to further develop his skills as an educator and performer by continuing to pursue careers in both fields.
Month to month
Thursday at Coopersburg
Guitar (ages 5+), Ukulele (ages 5+), Bass (ages 7+), Mandolin (ages 6+)
John S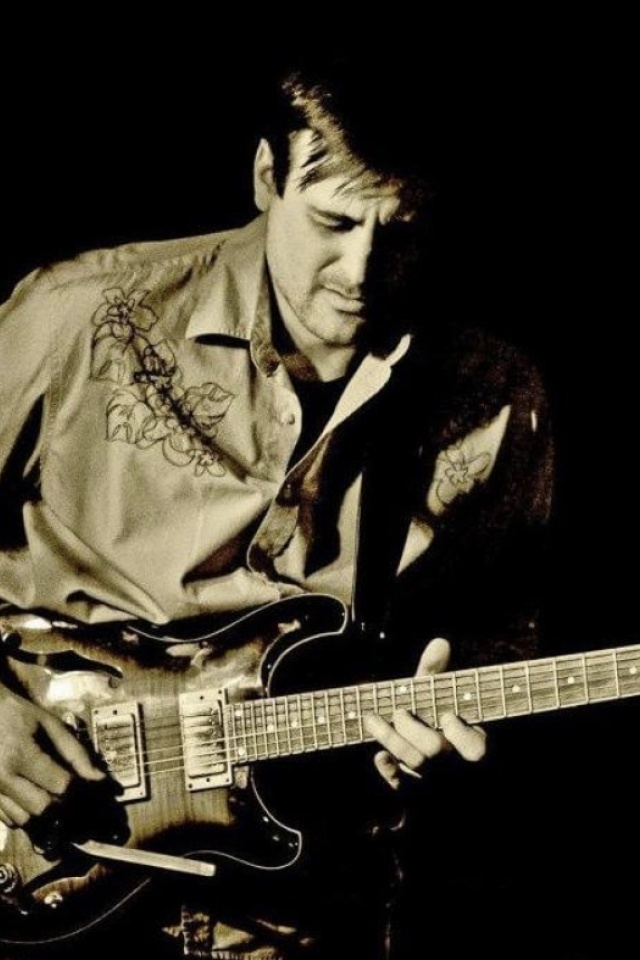 John is a graduate of Berklee College of Music with a degree in Professional Music focusing on jazz guitar performance & composition. With extensive national touring experience in several musical genres including jazz, blues, rock, country, reggae & world music, he has now settled down in the Lehigh Valley. He has been a private guitar teacher for over 20 years with experience teaching absolute beginner students to advanced students with focus on guitar performance, music theory & ear training.
Month to month
Monday at Coopersburg
Piano (ages 5+), Voice (ages 5+), Ukulele (ages 5+), Oboe (ages 8+), Theory (ages 6+)
Michele P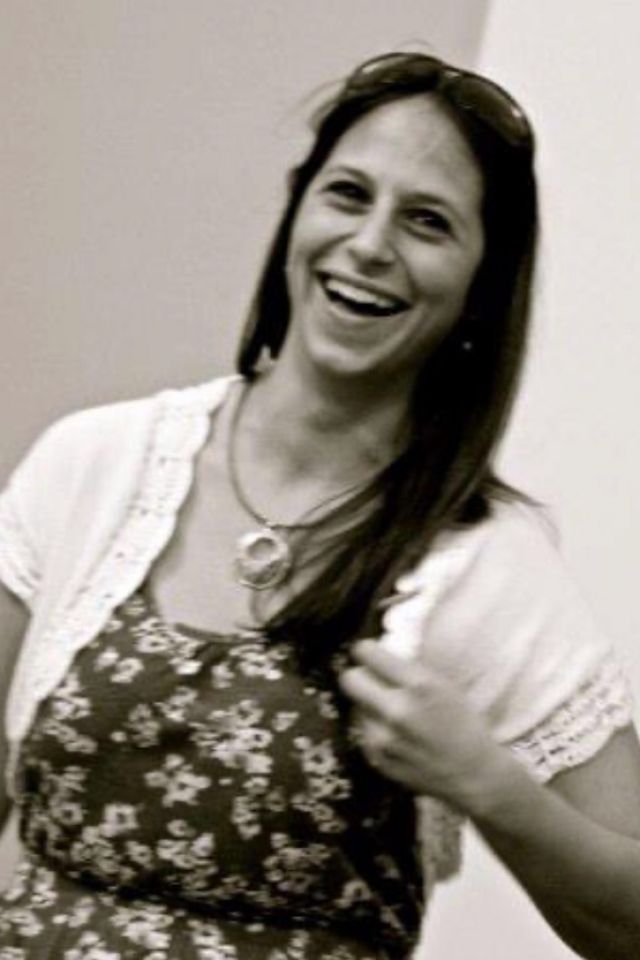 Michele (M.Mus. Ed) has been teaching voice, piano, and ukulele with The Lesson Center since 2009. She has her Bachelor's in Music from Moravian College and her Master's in Music in Music Education and Vocal Performance from West Chester University. She taught general music for grades PK-8 for seven years before leaving her daytime teaching job to be with her two daughters. She has continued teaching music lessons to students ages 4 - adult throughout her career and loves sharing her passion for making with others! Her biggest goal is to help her students achieve their goals, whether they want to prepare for an audition, enter college as a music major, or simply want to learn more about their instrument! She looks forward to meeting you and helping you achieve your goals.

Month to month
Wednesday at Coopersburg